The purpose of use distinguishes commercial and residential interiors, living and working environments. The scope of residential and commercial interiors is primarily determined by needs, budget, and size. Many interior designers specialize in both of these areas because they require expertise and experience. Residential interior design in Kerala typically entails continuous planning and space utilization for the number of rooms in a house or apartment. It consists of appealing furniture designs, soft furnishings, and glitz and glam decorations. Commercial interior design, on the other hand, has its uses. It serves large and complex spaces such as hospitals, businesses, restaurants, and hotels. In most cases, designing a space for commercial and residential interiors is distinct.
Interior Design for Businesses
Banks and hotels are examples of commercial interiors. Commercial designs, as opposed to residential designs, have their own set of constraints and requirements. Interior designers work in a variety of business sectors, including retail outlets, hospitals, restaurants, hotels, and shopping malls. Because each business entity serves a different purpose, commercial designs incorporate distinct strategic, functional, and eye-catching elements. Commercial designs, in particular, cater to the needs of the public through a larger structure and more complex design elements. Commercial interior design also includes the design and construction of business office work spaces.
Residential Interior Design
Apartments, houses, cottages, and large estates are all examples of residential interiors in Kerala. Designs collaborates with clients to create exquisite designs such as contemporary or eco-friendly interiors that reflect the client's personality and style. Unlike commercial spaces, each space within the structure is meticulously designed to meet their daily living needs, whether it is a kitchen, a shower, a bedroom, or custom entertainment units.
The goal of home interior design is to create living spaces that are both functional and comfortable for the family. It is intended for a specific group of people, including children. Residential designers create a relaxed atmosphere, a place where you can relax, eat, and cook with furniture and appliances that reflect your personality and interests. There are numerous interior design styles available in Kerala, depending on the client's type, size, budget, and requirements.
Historically, most interior designers focused on choosing a color palette and matching furniture. However, as modernization and ingenuity have grown, this has expanded into a much broader aspect. Residential projects frequently involve the construction or demolition of walls, as well as the creation of new or renovated spaces. Lighting, furniture renovation, and the installation of advanced appliances and electronic gadgets are all part of the package. Interior design now includes determining the placement of walkways and windows.
Knowing the distinction between commercial and residential interior design allows the client to select the best interior design firm to ensure timely execution. Experience, adequate facilities, and skilled labor make a significant difference in all aspects of work. Commercial interiors can take months to plan and execute depending on the size of the project, whereas residential interiors only take a few months.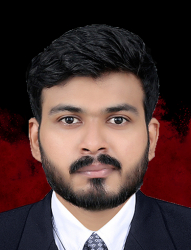 Latest posts by Adil Hussain
(see all)