Everyone nowadays is looking for creative ways to design their homes. A house or flat has the advantage of allowing you to move in without the need for extensive planning and construction. Nonetheless, the interiors of your apartment should be unique. While most people prefer to live in flats for convenience, it has become increasingly important to customize them with trendy designs and natural appeal. Because it robs the people who live there of their essence. If you want beautiful flat interiors in Kerala cities, we have some tricks and ideas for you.
Include only the essentials
There are numerous ways to design your flat interior in Kerala cities, and we are confident that anyone can do it well. However, most interior design firms increase visual appeal without addressing the issue of limited space. We present some cost-effective ways to decorate your interiors while keeping in mind the limited space in apartments. First, get rid of everything that isn't necessary and only display what is important to you. If you have your own house, every corner will have enough space for a variety of things. However, in apartments, you can risk displaying a few items to make your interior more appealing and spacious.
Paint Properly
Second, for a unique look, paint your walls in warm light colors. Whether it is just the kids room interior design or the living room design, your Kochi flat interiors will appear spacious and rolling. Because the list of light colors extends beyond one's tastes and preferences, you can choose the one that most appeals to you. Even though using the same color throughout is the norm, you can try a mix of light colors for a different look. When selecting colors, take special care to ensure that they complement the other aspects of the interior design.
Brighten your life
Most importantly, the interiors of your Kochi flat should provide a consistent and adequate source of lighting. This is accomplished primarily through natural lighting; however, because you have no control over how much sunlight enters your flat through the windows, you can always supplement your standard lighting with chandeliers or antique lamp covers. These installations, in addition to providing a feel-good and positive vibe, will make your apartment interiors appear larger. Using these simple and effective methods, you can reap the benefits of incorporating small design elements in your flat. Needless to say, the ideas would transform your living spaces into a stunning apartment that would impress passers-by.
Cabinets and shelves can be used to neatly store and conceal a variety of items. When you choose complete customization, there are numerous opportunities for provisions to be made as needed. Despite its small size, there is enough space for a Pooja room, a living dining partition, or even a bar counter. It is unquestionably critical to plan and design a modular kitchen that serves as the heart and soul of an apartment. Thus, plan and implement flat interiors carefully in order to better organize everything and live a peaceful life.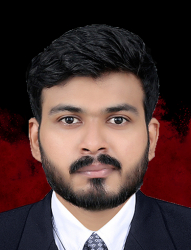 Latest posts by Adil Hussain
(see all)