Planning well is essential for your dream kitchen. The amount of time spent in the kitchen varies, and for an increasing number of people today, whether cooking or eating food, the kitchen is the place where the sounds and rhythms of the kitchen come together. We've rejected unnecessary ideas and come up with new ways to design your kitchen if you've been dreaming of a Kerala kitchen interior design that conveniently combines functionality and aesthetics that invoke your culinary skills. You can, however, use your imagination to transform your environment.
Design Is Everything
Kitchens and interiors are designed with the layout in mind. The shape determines the ease with which certain items, such as plates and cutlery, can be obtained and placed, which we achieve through our Kerala kitchen interior design. You could easily surround yourself with everything you need in a U-shaped kitchen. An island kitchen, on the other hand, would provide you with additional cooking space while also allowing you to interact with your guests while preparing the food, and if space is limited, a parallel kitchen or a straight kitchen can be useful. As a result, the kitchen layout will be a driving factor in assisting you to organize things by making use of the available spaces.
Well-Managed Storage Options
We include cabinets and shelves in our Kerala kitchen interior design services because, since we're talking about space, it's important to manage your storage options well. By doing so, you can save a lot of money while also keeping everything you need in the kitchen at your fingertips. Furthermore, we consider each resident's needs and, as a result, organize the storage spaces for their convenience. To put it another way, if you are tall, you do not need to hunch down or struggle to get your cookware from the top. We hope to instill in everyone the joy of working in the kitchen.
Maintain a Long-Term Perspective
In addition, we achieve kitchen interior design in Kerala using a variety of materials and textures that perfectly match the intended style and layout of the kitchen. The kitchen would be imbued with a fresh ambiance that would brighten the area by splashing the soft pastel tones. Furthermore, extreme caution is exercised in selecting the flooring for your contemporary design kitchen, as we are responsible for the majority of the damage to this most delicate platform. We ensure that the functionality of your kitchen is enhanced with low-hanging lights and contemporary back-splashes.
You can rely on our design services for comfortable and simple maintenance of various appliances and cookware. Your modular kitchen interiors should last for many years and withstand a touch work environment. As a result, when designing and planning kitchen interior works, it is critical to keep a long-term perspective in mind. A professional firm, rather than an individual or a small local firm, may be beneficial in completing this mission successfully.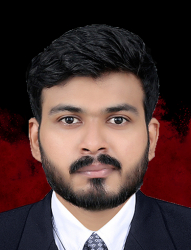 Latest posts by Adil Hussain
(see all)