An open kitchen is one that shares unpartitioned space with another room, blurring the distinctions between cooking, dining, and living areas.
An open kitchen is a fantastic idea for small homes. Because there are no barriers or doors, it allows spaces to flow into each other, making the home appear larger than it is. An open kitchen also creates an informal and welcoming atmosphere.
Until the 1990s, every room in a house served a specific purpose. Indian kitchens were designed for cooking, while eating areas were designed for dining. However, as interior design styles and architectural trends evolved, kitchens underwent significant changes, utilizing more square footage and floor plan. Modular kitchens come in a wide range of shapes and styles. An open kitchen in Kerala, on the other hand, is a popular choice among flat owners because it eliminates the feeling of isolation. Though it started out as a low-cost option, it quickly became a status symbol and the preferred choice for busy working families.
Benefits and Drawbacks
An open concept kitchen keeps the family together and allows for more social interaction, ensuring that no one misses out on the conversation. This eliminates the need for walls, which reduce natural light, and promotes easy flow to the rest of the house. Hiring experienced interior designers can help you achieve continuity, functionality, and beauty in your modern kitchen space while also saving you money in the long run. The strong odor and noise from the kitchen can cause discomfort in the living room. As a result, this type of kitchen is appropriate for areas with limited space and little cooking activity. If you intend to resell the apartment, this adds a lot of value. This creates a sense of space and allows the new homeowner to make any necessary changes.
Things to know about open kitchens
It's clean and simple. Streamlined surfaces and high functionality with interesting tiles and cabinets make it a focal point of attraction in any Indian home. Being an open kitchen, it is designed with the working triangle in mind. The sink, oven, refrigerator, and prep area should be in an easy-to-work triangle. On the other hand, kitchen cabinet color should be considered when coordinating a kitchen space. Combining the same color and style creates a unified look and creates a sense of harmony. Home decor with stylish lighting, furnishings and accessories unifies the overall concept. Concealed sinks and cabinets make it ideal for keeping the kitchen neat and tidy. Moreover, for the perfect combination of dining and cooking, enjoy uninterrupted space by incorporating a breakfast counter or bar counter.
Open-Plan Kitchen Essentials
A multi-purpose open modular kitchen design in Kerala with a large counter. When space is limited, a well-organized kitchen island separated from the rest of the room can be a practical solution. This creates a private space for kitchen appliances and dinnerware to remain hidden, avoiding a messy kitchen when cooking. Similarly, incorporating a breakfast bar eliminates the need for separate areas.
Kitchen cabinets can help to give the appearance of a larger cooking space. Modular kitchen shelves and cabinets create much-needed storage space. This option makes good use of corner spaces and allows the homemaker to tailor each difficult spot to her specific requirements. A hood and hob that are both functional and beautiful are essential. Cooking fumes and odors can easily spread throughout the rest of the house because open kitchens lack walls, unlike closed kitchens. As a result, having a hood and hob eliminates the possibility of reading smoky aromas throughout. It is, however, always preferable to consult an interior design firm to view various options and thus select the most appropriate option.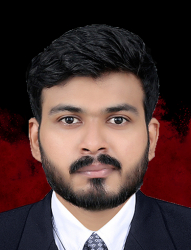 Latest posts by Adil Hussain
(see all)