The kitchen is the heart of a home. As a result, everyone is looking for the best kitchen interiors. The modular kitchen, more than any other room in the house, has a strong visual impact on the interior design and furnishing. A variety of factors contribute to the luxurious appearance of Kerala kitchen interiors. Customization is not limited to cabinets. It is occasionally available in standard sizes with matching door shutter options. It is up to the client to bring them to life with the help of a professional interior design firm, depending on their preference and budget. Here are some ideas for making your kitchen look luxurious, modern, and appealing.
First select the shape
If you want to create the ideal kitchen layout, you should prioritize choosing the right shape. The distance between the hood and the hob, the sink and the work surface in any modern kitchen should allow for smooth movement and ease of use. Experienced interior designers in Kerala can help you with this based on size, shape, and layout. When choosing a shape, you should also consider your needs. Kitchens in apartments, villas, and houses are most commonly L-shaped, U-shaped, or island-shaped.
Determine Your Height and Width
Before furnishing a kitchen, careful planning is required. Correct counter top and overhead cabinet height is required for efficient kitchen operation. If you prefer a contemporary or modern kitchen, simply leave it first to provide the best design. The owner should be able to make changes, discuss alternative options, and choose the best possible style. Change the structure of the kitchen to increase its size or to accommodate some essential facilities. Extra overhead cabinets or a loft can provide additional storage space.
Consider Where to Splurge
Upper and lower cabinets consume the lion's share of a modern kitchen's budget. Choose designs with a few cabinets. It should meet your requirements and needs because it is a long-term investment. Depending on your budget, kitchen accessories are available in both a premium and an economy range. However, when designing a suitable modular kitchen in Kerala, convenience and style must be prioritized. When starting a kitchen renovation project, the right materials and their durability must be considered.
Accessories Provision and Care
Careful planning is required before entrusting the work of kitchen interiors in Kerala to a contractor. The cabinets in a modern kitchen are not only functional. Kitchen accessories are also necessary. When designing a kitchen, a hood and a stove are required and unavoidable. GTPT, a cutlery tray, a cup and saucer tray, and drawer baskets are all options. There must also be a waste bin, a bottle pull out, and a detergent holder. Cabinets offer plenty of space for storing all of the necessary accessories.
Lights increase its brightness.
To attract visitors, lamps add a final glow to the kitchen. Lighting preserves and enhances the elegance of the kitchen. The interior designer should decide where the lights should be placed. When entering into a kitchen interior contract in states such as Kerala, minimum lights in appropriate locations should be added to the requirements.
The kitchen is the most important area to focus on in any customized home furnishing work. So, before finalizing an agreement, obtain the design and discuss the above specifications. Learn about the material quality, finish, and accessories to ensure the best results from your work.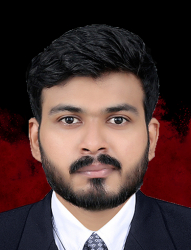 Latest posts by Adil Hussain
(see all)