Interior wall panels
Wall panel design The use of wood wall panels has a long history. Interior wall panels are making a comeback in homes, adding a new layer of style and texture. Wooden wall coverings date back to the 15th century, when they were used to warm the cold stone walls of castles and wealthy homes. Over the centuries, wood wall paneling has evolved to become a more cost-effective way to insulate and decorate interiors. Here are some wall panel ideas to try and how to use them.
wall panel designs,
Wood wall panels have a long history of use. Home interior wall panels are resurfacing, providing a fresh level of beauty and texture. when they warmed the chilly stone walls of castles and affluent households. Wood wall paneling has developed through the years into a more affordable method of interior decoration and insulation.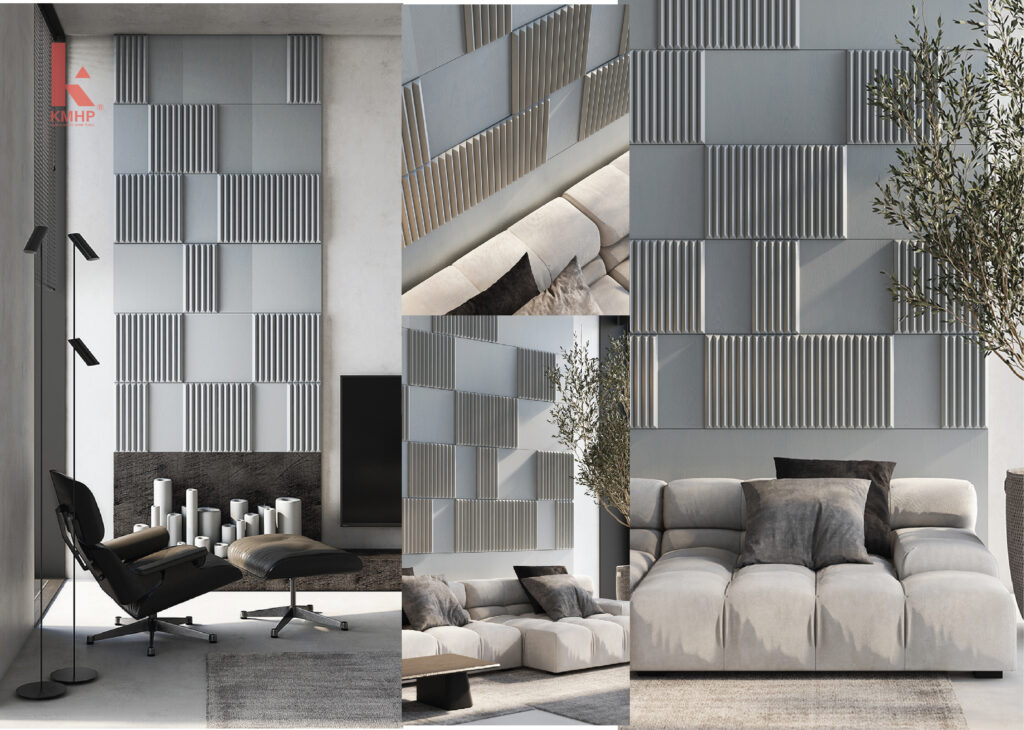 Shiplap
Shiplap is a decorative cladding treatment that can be laid horizontally in an interlocking pattern for a tight seal. These are rabbeted on their sides.
Shiplap, originally used for waterproof ships, was a type of wood paneling with a rabbet (groove) cut into the top and bottom of each board so that they overlapped to form a tight seal. As it proved effective against water and wind, shiplap eventually began to be used as siding for houses.
Beadboard
A vertical groove and a row of narrow wooden planks make up this type of wood paneling. Instead of installing each board piece by piece, modern beadboard comes in long, monolithic sheets that can be installed in large sections with just a little glue and nails. It can be used in any room of the house, including the bathroom. It is typically used within three or four feet of the wall and comes in individual boards or large sheets. For a finished look, stain or paint the beadboard.
V-Groove
For many years, V groove panels have been popular. These boards have chamfered edges and a V-shaped groove to allow joints to fit together. V grooves, like shiplap, are known for their modern simplicity and ability to be used in a variety of applications. V groove panels are extremely versatile and can be used in both contemporary and traditional settings.
Board-and-Batten
This wood wall paneling, constructed as a series of vertical boards covering the joints, combines wide boards and thinner strips to create a clean look and a distinctive three-dimensional pattern. Trim work of any kind adds visual interest to a home, so it's no surprise that wall paneling has become a popular interior design trend in recent years. Board-and-batten is a vertical row of narrow wood planks made of tongue-and-groove panels. This type of wood paneling ideas gives the interior an intimate, traditional feel or a bungalow style.
Drop Siding
Some trends simply refuse to die, no matter how cynical the world of home design trends becomes. Drop siding is one of these types of siding. This is a more than a century-old wood paneling design. Drop siding has withstood the test of time and can still be found in many homes today. Drop siding is a type of historical shiplap that has a cove at the top. Its flat-backed siding, rather than bevelled styles, makes the transition from exterior to interior use easier.
Planking in a rustic style
Think again if you believe that installing wood paneling will make a room feel dark and chaotic. The rustic planking style is ideal for transforming any home or business into a haven. The planks are nailed together with little to no space between them. Make sure the walls are black so that the colors of the walls do not show through.
Wood wall paneling is now used not only to create a warm and inviting atmosphere in the home, but also as an inexpensive way to add texture and style to an interior. With so many different types and styles of wood wall paneling ideas available, it is critical to consider the look and feel you want for your home. Engage the services of an interior design team to assist you in determining the best type of wood paneling for your home.