When it comes to home designs, Kerala has always been at the forefront of innovation and creativity. The state's unique blend of cultural diversity, natural beauty, and modernity has made it a popular destination for contemporary home designs. In this article, we will explore the latest and most popular contemporary home designs that are gaining momentum in Kerala.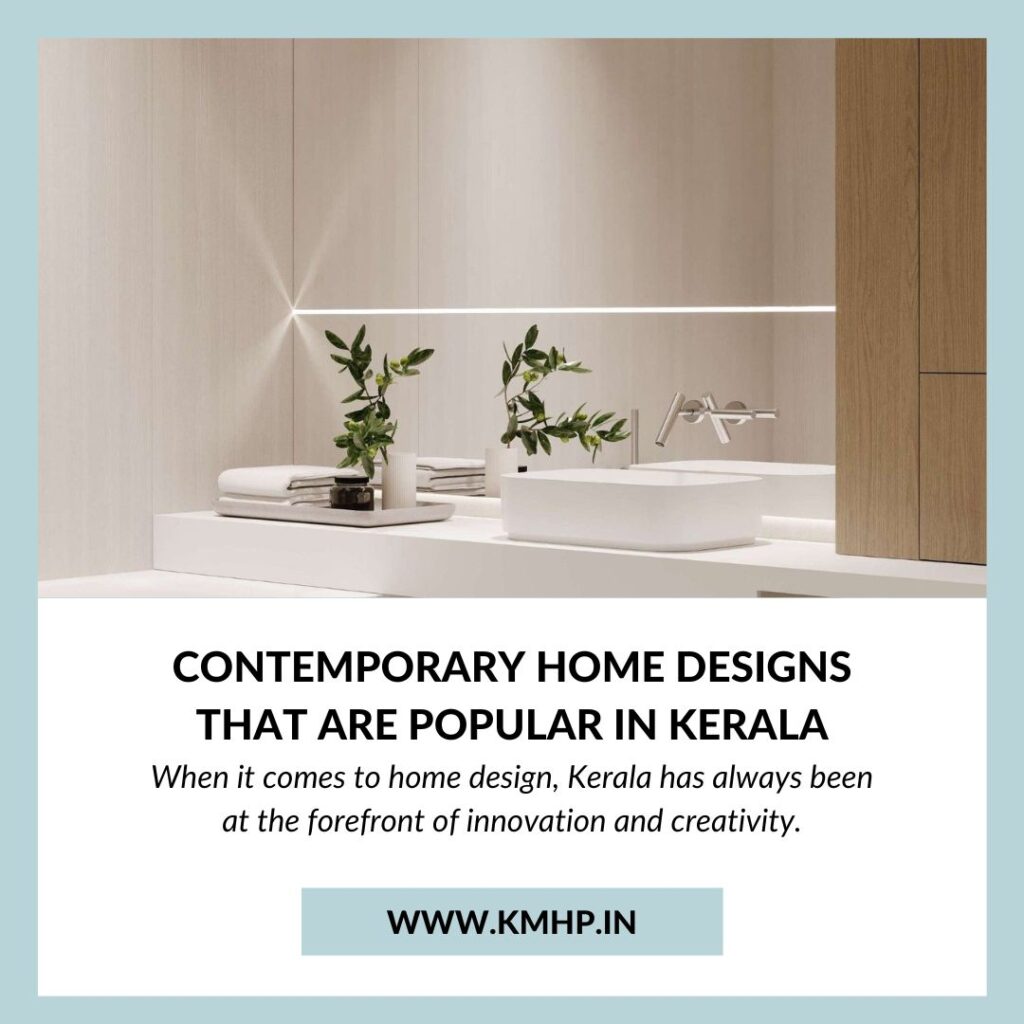 Minimalist Home Designs: Functionality and Simplicity Combined
Minimalist home design are one of the most popular contemporary styles in Kerala today. They are all about simplicity, functionality, and a focus on the essentials. This style emphasizes clean lines, neutral colors, and minimal decorations.
Traditional Elements with a Modern Twist: Fusion Home Designs
Fusion home design are a perfect blend of traditional and modern styles. It combines the warmth and familiarity of traditional design with the sleek and minimalist elements of contemporary design.
Eco-Friendly Home Designs: Sustainability and Style
Eco-friendly home design are becoming increasingly popular in Kerala as people are becoming more environmentally conscious. These designs focus on sustainability, energy efficiency, and using eco-friendly materials.
Open concept homes: Spaciousness and fluidity
Open concept homes have become increasingly popular in Kerala due to their practicality and spaciousness. By removing walls and doors, an open layout allows for more natural light to flow throughout the house and creates the illusion of a larger space. Additionally, it makes entertaining guests and hosting family events easier as everyone can gather in one central location.
Smart homes: Technology and convenience at its best
With advancements in technology, home automation systems are becoming increasingly popular in Kerala. Homeowners can now control everything from lighting and temperature to security and entertainment systems, all from their smartphones.
Luxury homes: Extravagance and opulence
Kerala has seen a surge in luxury home design, with many homeowners opting for high-end features and finishes. Luxury homes are designed to impress, with grand entrances, high ceilings, and impressive architectural details.