The rooms in a modern home you create are the center of your universe. And it is those little touches that you give it that will give your home a unique character and flair. Any thought that arises in your head is an indication of your individuality. So, add your own flair or draw inspiration from prominent interior designers to give your ideal house a fashionable makeover. The main goals of a modern home are to enhance quality of life and assure safety.
Nature-Friendliness and Practicality
Custom homes with straightforward layout, muted colors, and well-lit spaces have a timeless aura about them. Your property would have a posh feel thanks to the growth of natural air flow and light in living areas. Professional house designers mix comfortable and practical living without compromising your home's aesthetic appeal or energy efficiency. On the other hand, take the necessary steps to incorporate nature into your interiors by using natural and organic materials for furnishings and other decorative accents. When developing a house or designing the interiors, try to stay away from congested areas and tiny doorways. Consider the home as a healthier and more aesthetically pleasant environment when performing interior work and decoration.
Provide Storage and Flexible Spaces
As we become accustomed to the new norm of working from home, apartments or residences with various uses are in great demand. It wouldn't be difficult to modify your space to meet your demands for the day, set up a dedicated workspace and home gym, or alter the way it looks. You may create additional space while allocating locations for your job, servants, and other essentials by using creative storage containers. Therefore, a fold-up desk or a straightforward folding bed with clever storage choices can save room. Smart storage alternatives are undoubtedly necessary in a modern home. Make sure there are enough storage alternatives with specific furniture and accessories to make a modular kitchen more user-friendly.
Use Smart Home Technology Solutions
In today's home, smart home-tech solutions are a must-have. Popular belief holds that we must keep up with innovative developments and home features that make our lives easier. As a result of smart home-tech solutions, your home will have a modern and eye-catching appearance. Smart home systems allow you to connect lights, automatic blinds, heating and cooling systems, smart locks, and burglar alarms. These subtle details will undoubtedly add a touch of luxury to your modern living spaces. In the same way, incorporate surveillance and home security systems, as well as other safety measures.
Make Room for Outdoor Recreation
Outdoor design, like contemporary interior design, elevates your feelings and comfort. The outdoor space should be inviting so that you can participate in a variety of activities while strengthening your bond with your family. Creating a shady area in your garden can boost your children's creativity when it comes to creating new plays and games. Creating a BBQ zone, an outdoor space for board games, or designing a swimming pool can also help you be more productive and happy. Set up an outdoor living space to take full advantage of the fresh air and fresh style ahead, whether you have a large garden or a small patio.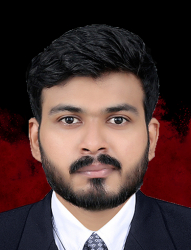 Latest posts by Adil Hussain
(see all)