Table of Contents
Introduction to Minimalism
The Key Principles of Minimalist Design

Embracing Simplicity
Focusing on Functionality
Decluttering Your Space

Color Palette and Minimalism

Neutral Tones
Adding Accents

Furniture Selection for a Minimalist Home

Clean Lines and Simple Shapes
Multifunctional Pieces

Maximizing Natural Light

Large Windows and Open Spaces
Reflective Surfaces

Art and Decor in Minimalist Interiors

Less is More
Statement Pieces

The Role of Plants in Minimalist Decor

Greenery for Balance
Minimalist Planters

Decluttering Tips for Your Modern Home

Organizational Systems
Digital Decluttering

Minimalist Bedroom Design

Simple Bed Frame
Minimalist Bedding

Minimalist Kitchen and Dining Areas

Streamlined Cabinets and Countertops
Minimalist Tableware

Bathroom Design with Minimalist Touches

Clean and Functional
Spa-like Atmosphere

Minimalism in Home Offices

Clutter-Free Workspaces
Ergonomic Furniture

Lighting in Minimalist Homes

Ambient Lighting
Task Lighting

Minimalism in Small Spaces

Maximizing Space
Vertical Storage Solutions

Conclusion
Frequently Asked Questions
Introduction to Minimalism
Minimalism is not just a design trend; it's a way of life that revolves around simplicity, functionality, and the elimination of excess. In this article, we will explore the art of minimalism in decorating your modern home. Whether you're moving into a new space or looking to revamp your current one, these minimalist principles will guide you toward creating an environment that is both aesthetically pleasing and highly functional.
The Key Principles of Minimalist Design
Embracing Simplicity
At the core of minimalist design is the idea of simplicity. Keep your decor uncomplicated and let each element serve a purpose. This means eliminating unnecessary clutter and distractions, which can result in a serene and peaceful living space.
Focusing on Functionality
In a minimalist home, every piece of furniture or decor item should have a clear purpose. Choose items that are not only visually appealing but also highly functional. This approach ensures that your home remains practical and uncluttered.
Decluttering Your Space
Minimalism begins with decluttering. Donate or discard items that you no longer need or cherish. By reducing the number of possessions, you'll create more open spaces and a sense of freedom within your home.
Color Palette and Minimalism
Neutral Tones
Minimalist interiors often feature a neutral color palette with shades of white, beige, gray, and black. These colors create a clean and timeless look while allowing other elements to stand out.
Adding Accents
To prevent your home from feeling too sterile, add accents of color sparingly. A single vibrant cushion or a piece of artwork can inject personality into your minimalist space.
Furniture Selection for a Minimalist Home
Clean Lines and Simple Shapes
Choose furniture with clean lines and simple, geometric shapes. Avoid ornate or overly decorative pieces. This will contribute to the overall clean and uncluttered aesthetic.
Multifunctional Pieces
Opt for furniture that serves multiple purposes. A sofa with built-in storage or a coffee table that can also be a desk is a great way to maximize functionality in a minimalistic setting.
Maximizing Natural Light
Large Windows and Open Spaces
Incorporate large windows and open spaces to allow an abundance of natural light to flood your home. This not only brightens the space but also connects your interior to the outdoors.
Reflective Surfaces
Use mirrors and reflective surfaces strategically to bounce light around the room. This creates an illusion of spaciousness, making your home feel larger than it is.
Art and Decor in Minimalist Interiors
Less is More
When it comes to art and decor, remember that less is more. Select a few carefully chosen pieces that complement the space rather than overwhelming it.
Statement Pieces
Choose one or two statement pieces to be the focal points of your room. This could be a piece of art, a unique lighting fixture, or a piece of furniture that captures attention.
The Role of Plants in Minimalist Decor
Greenery for Balance
Plants bring life and balance to a minimalist interior. Select low-maintenance, green plants that add a touch of nature without cluttering the space.
Minimalist Planters
Use minimalist planters and pots that blend seamlessly with your decor. Keep them simple and unobtrusive to maintain the clean lines of your home.
Decluttering Tips for Your Modern Home
Organizational Systems
Invest in organizational systems like shelving, cabinets, and storage units to keep your belongings neatly tucked away.
Digital Decluttering
Don't forget to declutter your digital life too. Organize your digital files and clean up your devices to achieve a minimalist digital space.
Minimalist Bedroom Design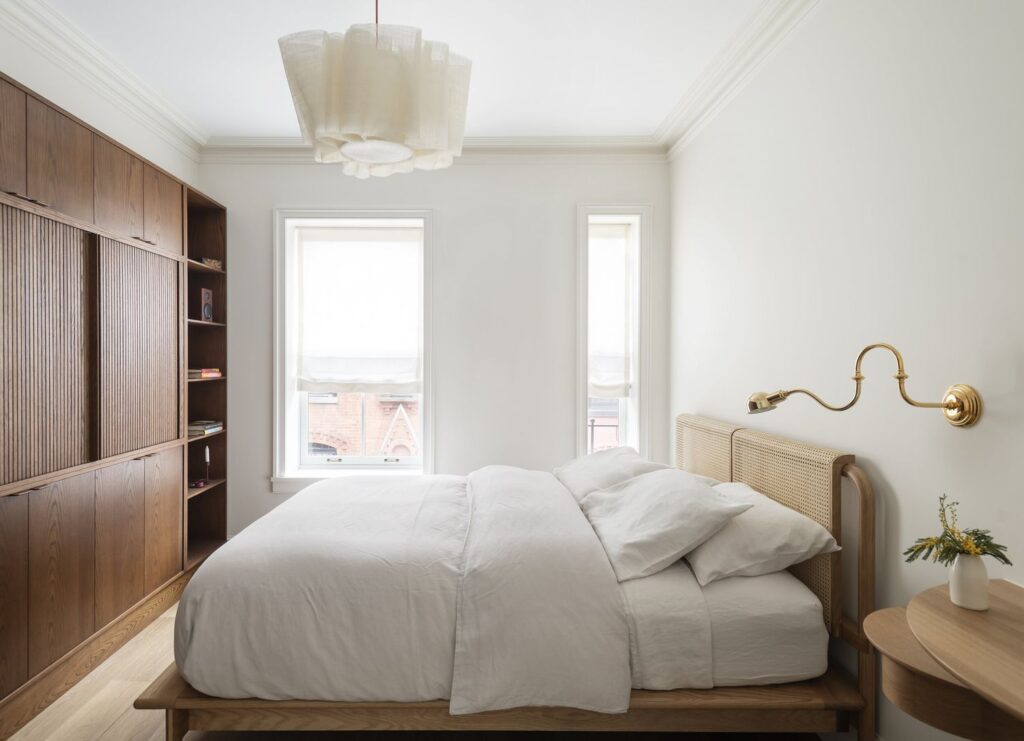 Simple Bed Frame
Choose a bed frame with a clean, simple design. Opt for a neutral-colored bedspread and minimalist bedding to maintain the overall theme.
Minimalist Bedding
Minimalist bedding is all about simplicity. White or neutral-colored sheets and a couple of cushions can create a serene bedroom atmosphere.
Minimalist Kitchen and Dining Areas
Streamlined Cabinets and Countertops
In the kitchen, keep cabinets and countertops clutter-free. Store utensils and dishes out of sight, and maintain a minimalist approach to your kitchenware.
Minimalist Tableware
For the dining area, opt for simple and elegant tableware that complements the overall minimalist aesthetic.
Bathroom Design with Minimalist Touches
Clean and Functional
A minimalist bathroom should be clean and functional. Choose sleek fixtures, neutral tiles, and keep personal items neatly organized.
Spa-like Atmosphere
Create a spa-like atmosphere with a few well-chosen accessories, such as fluffy white towels and a simple, elegant mirror.
Minimalism in Home Offices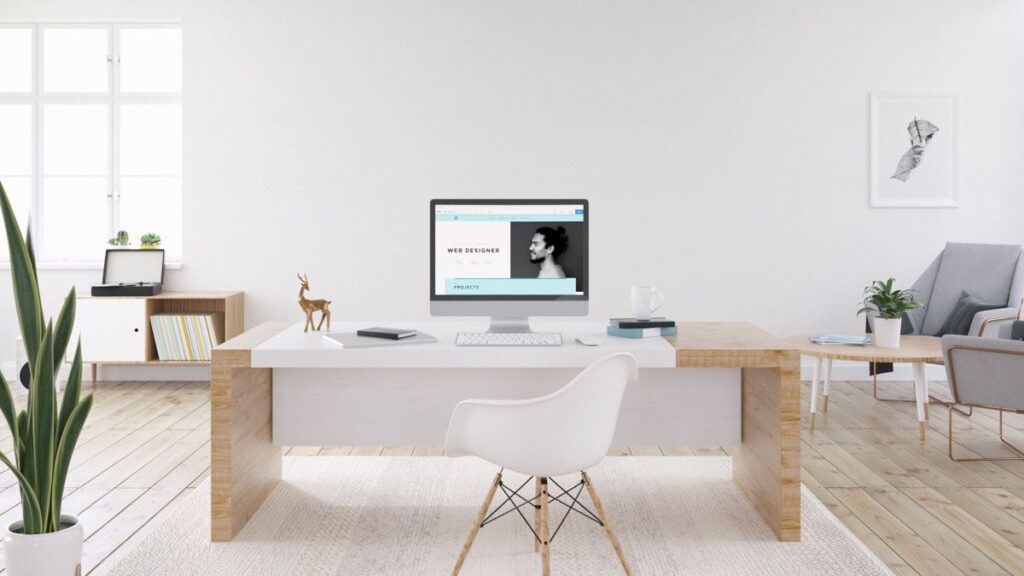 Clutter-Free Workspaces
A clutter-free workspace enhances productivity. Invest in practical storage solutions to keep your home office organized.
Ergonomic Furniture
Choose ergonomic furniture that promotes comfort and efficiency while maintaining the clean lines of your workspace.
Lighting in Minimalist Homes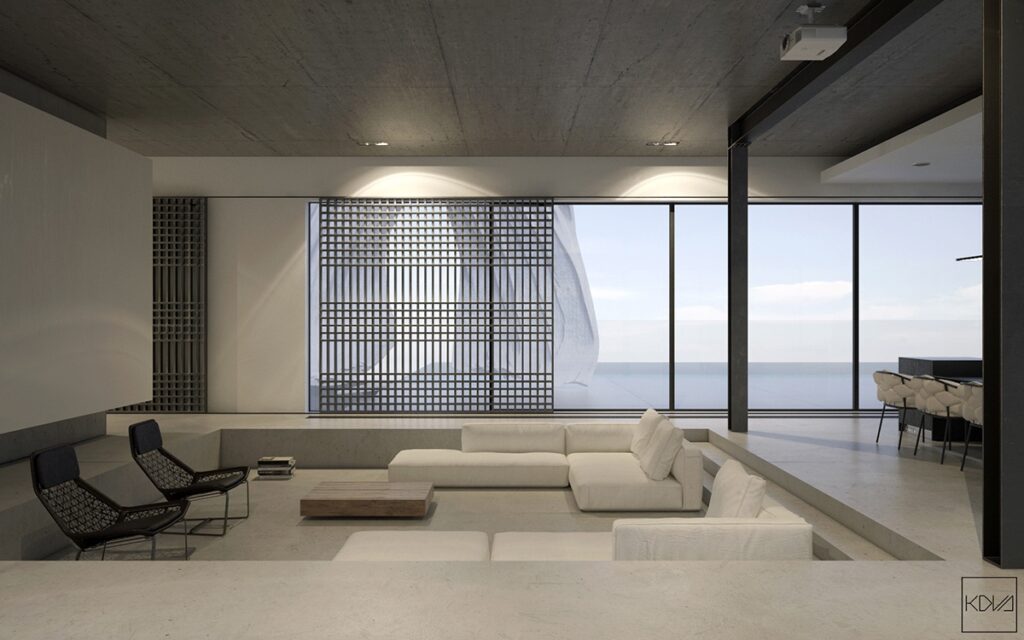 Ambient Lighting
Opt for soft, ambient lighting to create a warm and inviting atmosphere. Avoid harsh or overly bright lights.
Task Lighting
In functional areas, like the kitchen or home office, use task lighting to illuminate specific areas where you need it most.
Minimalism in Small Spaces
Maximizing Space
In small spaces, maximizing space is essential. Use vertical storage solutions and multipurpose furniture to make the most of your limited square footage.
Vertical Storage Solutions
Shelves and wall-mounted storage can help you utilize vertical space effectively while keeping your space clutter-free.
Conclusion
Embracing the art of minimalism in