Interior design has many rules, many languages, and many ideas for furniture, decorations, and layouts.
There are some insider tips that will help you achieve an enviable interior style. We offer five fundamental guidelines and recommendations. They are simple to follow and will assist you in designing your home like a pro.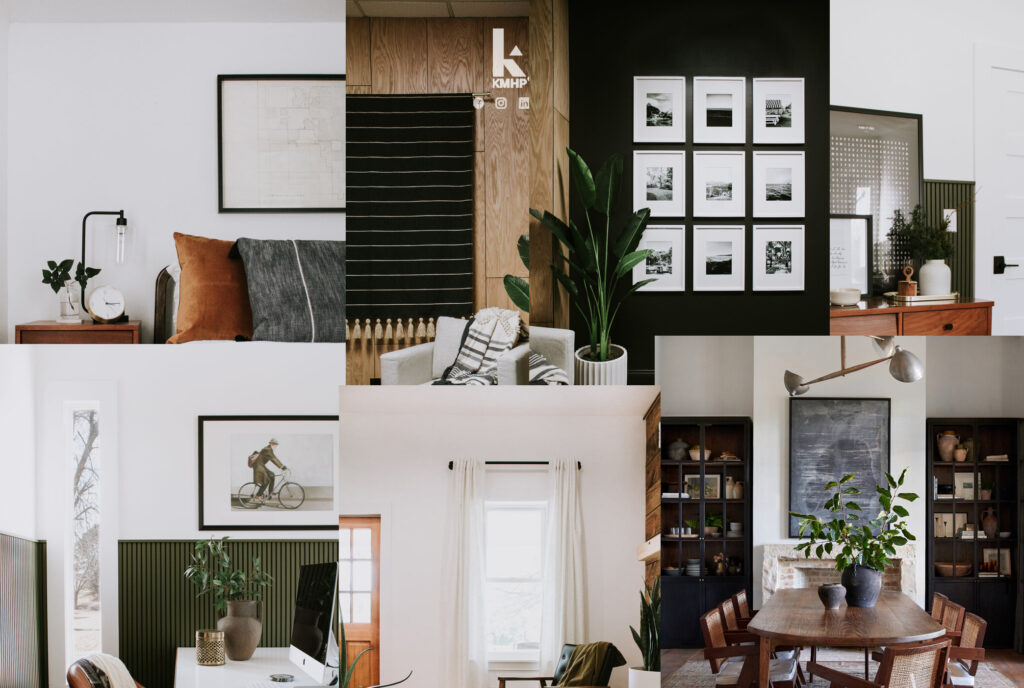 Form and Function
Famous architect Frank Lloyd Wright coined the phrase "form and function are one." Things should look nice, but they should also be functional. So, before you plan the design of your room, keep these two things in mind.
Begin with your furniture. You may fall in love with a sofa's style, but is it comfortable? And, while that desk is functional, is it clumsy and out of date? It's pointless to ruin the entire look and feel of a room for a piece of furniture that isn't quite right. The same can be said for a piece you bought on a whim only to discover it never gets used. So, before you buy, consider whether it has good form and is also functional. Choosing designs that check both boxes means they'll work and last a long time.
Be well measured
It's time to plan a room after you've determined its purpose. You have the key pieces of furniture ready, so before you go full force moving furniture and hanging wall art, take a moment to reflect. When it comes to arranging a space, there are a few simple tricks that all come down to measurements.
The 2:3 rule, also known as the 'golden ratio,' is probably familiar to you. This should ideally be followed in every room. Begin by dividing a room into two sections; the larger one should take up two-thirds of the space and be used for large pieces of furniture such as your sofa, bed, or dining table. The smaller section will house extras like storage or seating.
The 2:3 rule should also be applied to furniture. This means that your largest piece of furniture, such as a sofa, should take up 2/3 of the available space. From there, work your way backwards. The coffee table should be twice as big as the sofa, and so on. It's easier to work smaller, decorative pieces around larger pieces of furniture once they're in place.
Know your colours
There are a few things to consider when it comes to color. First, decide on a colour scheme. Begin with a colour that you adore – you may already have one in mind. If not, take a look at this year's colour trends for ideas. Or this guide explaining colour psychology. There's a lot to think about, but keep in mind that dark and warm colours make a room feel smaller, whereas bright and light colours open it up.
When you've made your decision, it's time to consult a colour wheel. This is the most important tool that interior designers use when developing colour schemes. This colour wheel tool is fantastic for mixing and matching different hues.
Light it up
Lighting has the ability to completely alter the appearance and feel of a room. Because darkness is known to have a negative psychological impact, invest in a well-lit space.
Lighting should be both functional and decorative. Consider how you will use the space and what type of lighting you will require. Kitchens and laundries, for example, should be brightly lit throughout, whereas studies and home theatres will have more focused lighting.
Use natural light whenever possible; it is higher quality and far more energy efficient. You should also experiment with various types of lighting. Floor lamps are ideal for dark corners, while overhead lights are required for dining tables. Mood lighting may not be as bright, but the ambient glow works wonders in a lounge area or along dark hallways.
Keep it fresh
This last interior design rule should not be overlooked. Maintaining a fashionable home does not necessitate a complete makeover every season. Rather, concentrate on small changes that will keep you current while also allowing you to enjoy your surroundings. Get rid of that dusty old bookcase, swap out cushion covers for a fun new fabric, or spruce up a drab table display.
The key is to avoid becoming overly attached to your belongings. Of course, keep heirlooms or sentimental items. But don't be afraid to get rid of items that are no longer useful. "Get rid of anything that doesn't bring you joy," decluttering guru Marie Kondo advises. If something no longer serves you, let it go to make room for something better. Reading Marie Kondo's best-selling book The Life-Changing Magic of Tidying Up can be very motivating.