Textiles, also known as soft furnishings, are fabrics that are commonly used in the home. They include items commonly classified as linens, such as bath and dish towels, table linens, shower curtains, and bathroom ensembles. Sheets, pillowcases, mattresses, blankets, comforters, and bedspreads are examples of related items.
The Value of Soft Furnishings
The value of soft furnishings in home interior design cannot be overstated. It can accommodate all kinds of home furnishings, no matter where they are used. They make transitions that brighten any space, whether in the corridors, underneath the coffee table, or in the bedrooms. The proper use and combination of soft furnishings as part of home interiors creates a relaxing atmosphere and adds value to the area.
The Simple Home Makeover
What is the best way to completely renovate a house? Only by introducing stylish soft furnishings can we transform the space. Free-flowing curtains or draperies enhance both the aesthetic and the utility of the space. They are available in a variety of colours and designs, with changing trends to ensure that they complement the decor of the room. Rugs, which we often overlook in our homes, can also make a statement if needed. They can liven up long corridors by simply placing them in the centre of the room or beneath an ottoman footstool. These types of furnishings, unlike storage units and cabinets, have a distinct aura that contributes significantly to the improvement of the space.
Maintenance and utility
Many homeowners believe that soft furnishings like curtains and sofas are difficult to keep clean. Such items, it is true, require regular cleaning and care. However, if proper attention is paid at regular intervals and good quality materials are used, it is not a difficult task. To clean, simply vacuum; most soft furnishings can be washed in warm water or in the washing machine. However, make sure that your curtains, blinds, and other similar items are washed or dry cleaned separately. Make it a habit to rearrange furniture on a regular basis and to reverse the cushions after vacuuming once a week. Additionally, avoid excessive exposure to direct sunlight, as UV rays can cause fabrics to bleach at an alarming rate.
Increase the value
By the end of a project, soft furnishings are usually considered. It is something we believe does not receive enough attention. A beautifully decorated home, on the other hand, with beautiful curtains, sofa, rugs, curtains, or even a rich cushion cover, is sure to impress your guests or family members. When it comes to innovative and modern soft furnishings options, we advise clients to take chances as interior decor experts. They are an excellent choice for adding elegance to your space and can significantly alter its appearance.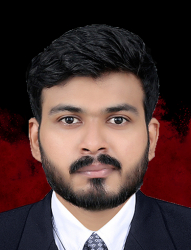 Latest posts by Adil Hussain
(see all)