These are new and innovative modular furniture designs with at least two functions, as the name suggests. Multipurpose furniture, also known as space saving furniture, is ideal for small spaces..Here are some ingenious ideas of multifunctional furniture that may be suitable for the limited space.
Coffee Table with Multiple Functions
Including multifunctional transforming furniture in your furniture selection Coffee tables are necessary for a variety of reasons. Tables that can lift up, expand, or provide innovative storage solutions with plenty of storage space beneath are extremely useful. Modern coffee tables even have hidden compartments that open to reveal a large amount of storage space beneath. When you need more space, there are expandable coffee tables available. A lift-up extension that can be used as a writing surface is another interesting variation on multitasking coffee tables.
Expandable Sofa/Bed
A sofa-cum-bed is always a good choice for maximising utility in a small one-bedroom apartment or studio flat. It has comfortable seating as well as the ability to convert to a bed for extra people or visitors. Sofa-cum-beds come in a variety of designs, sizes, and styles. Depending on the size, it may be possible to unfold or expand into a single or double bed. However, care should be taken to ensure the highest quality and, as a result, avoid functional issues caused by frequent use.
Bookshelves With Multiple Uses
Every tiny apartment has at least one unusable space, whether it's a wall niche or a space in an awkward corner. If you like to read, you probably have a large library. One of the best multifunctional pieces of furniture for creating a home library is a shelving system bookcase with built-in seating. The best part is that the unit puts together a set of shelves and seating attached to a frame, allowing you to immerse yourself in the world of reading.
Smart multipurpose stools
Stools with multiple functions are always useful. If you have unexpected guests or need to perform specific tasks, smart stools are a different story. Folding stools are excellent pieces of furniture for saving space. Similarly, stacking chairs to make a bench has become the most popular method of saving space. This is useful when space is limited. When removed, these benches can seat one to seven people and resemble a formal ottoman.
Side Tables with Multiple Functions
Keeping all storage requirements in one piece of furniture is a simple way to save space in your bedroom. Having storage side tables near your bed or sofa that also serve as a nightstand and workspace maximises space. When your friends come over, it can also be used as extra seating. This clever piece of furniture also serves as a place to rest your beverage while keeping books nearby.
Window Seats Made to Order
It is not always necessary to have comfortable chairs in order to have a perfectly complementary relaxed environment. A small custom-made window seat in your living room or bedroom will become your favourite spot quickly. These nooks stand out due to their ability to fit into any small space. They immediately add style to the small space because they blend in with the perfectly proportioned window.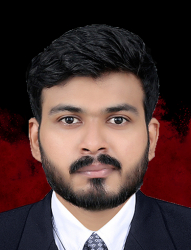 Latest posts by Adil Hussain
(see all)