Every year, India's cityscape moves further away from the stunning designs of yesteryear. Most of these traditional house designs can still be found in villages or, in rare cases, in secluded, untouched suburbs. If you're in the market for a new home, you might be wondering where those beautiful homes have gone, whether you can get your hands on one or help your architect incorporate a little vintage India into your design. This is still an option, but let's research these designs and where they originated from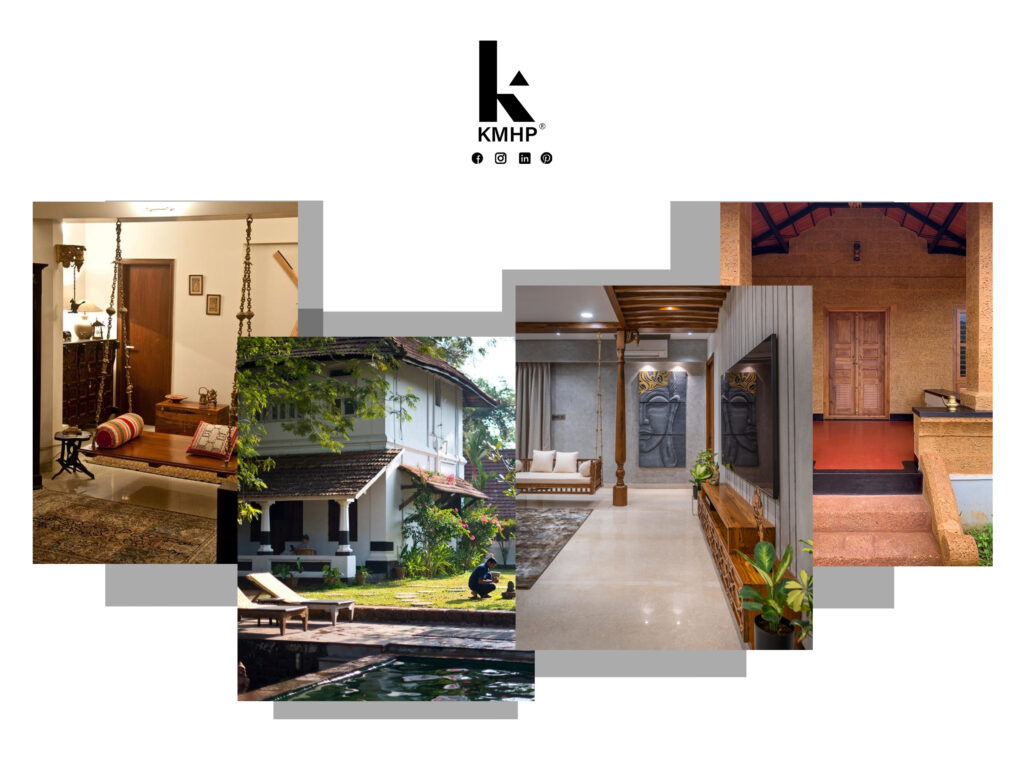 Rajasthan
In Rajasthan, havelis are a must-see. The property's colours, carvings, and overall appearance reflect a fine blend of Hindu Rajput and Mughal architecture. Rajasthani craftsmen fused styles to create some of the most distinctive and appealing architectural forms, including jharokhas, chattris, baodis, jaalis, and johad. Today, such properties attract tourists and short-term visitors who are enthralled by the intricate work in these beautiful properties while visiting Rajasthan's cities.
Kerala
Even in today's modern times, the architecture of Kerala is delightful. However, traditional houses and the style of yesteryear are something that Keralites still love to bring back. Some of the features include steep roofs, tall pillars, large patios and gable windows to withstand heavy rain.
Keralites and art are inextricably linked, as evidenced by the prevalence of mural art in traditional Kerala homes, the majority of which depicted mythological stories.
Tamil Nadu
Traditional South Indian architecture is sometimes associated with Agrahara-style neighbourhoods in Tamil Nadu. These Agrahara, or Agraharam, Brahmin houses, a staple of their architecture, exemplify the state's primarily Hindu roots. The name derives from the arrangement of these houses in a garland-like village. It is composed of houses that line a street that leads to the village's main temple, which is dedicated to either a single deity or two deities at each end.
These vintage Tamil Nadu house designs can still be found in villages and, occasionally, in the suburbs of cities.
Assam
Assamese architecture was associated with seismic activity. The key word here is "light". These attractive single-storey houses are made of bamboo and wood, with metal sheets or thatch for roofing. In fact, the name Ikra refers to the reeds used in the walls of these Assamese-style houses. This method has been used for more than two centuries and along the way modern tools have been introduced to create famous houses in the state.Assam incorporates a variety of styles into their architecture making it seem unique.
Punjab
The courtyard in the centre, with small flower beds or a small orchard, is the main identifier of a Punjabi traditional house plan; here you have your celebrations and pujas, and some of these Indian house designs have doors leading into their neighbours' yards.
Punjab architecture is in a constant state of flux, with new buildings and old house designs springing up each year.
Kolkata
The ever-popular bungalow has its origins in colonial Bengal, where the British ensured the creation and continuation of European and Indian architecture in these houses. The colonial officers used the wide verandahs of these one-story villas to escape the humidity of the Bengal summer. Simple Corinthian columns ran along these verandahs, as most of the buildings constructed during this time period mimicked colonial house designs.
Kolkata's traditional architecture is renowned for its intricate and beautiful house designs.