When it comes to design and decoration of homes and buildings, everyone has one question before the New Year: What's next? We have learned over the last two years that anything can happen overnight. Consider your own home as an example. It used to be a place where you spent quality time on weekends and nights, but now it has evolved into a multi-functional space.
And, to give you a glimpse of what's to come in the world of home interiors, here are some home decor and design trends that will most likely dominate in 2022.
Ideal Home Office Space
Nowadays, it has become a trend for many people to create space for an office in their homes. . Home office creations come in many different shapes and sizes. So, whichever look they choose, it should work for them. Also, when designing a home office space, aesthetics, functionality and practicality need to be kept in mind. You can contact our experts to know more about this
Creating a Multifunctional Space
A single purpose is no longer served by a room. With recent architectural advancements, interior designs can be expected to incorporate a variety of concepts in multi-functional rooms. Of course, multifunctional furniture illuminates the space both physically and visually. Hopefully, using the best and most advanced room dividing techniques, one can make every corner possible. If you look closely, you will notice that there are several options in one room. As a result, vertical spaces are frequently lost. However, by incorporating a ladder or a platform, the room can be divided.
Floor lighting
Those who want to add natural light to their home can use light-colored floors that reflect light back across the space. This concept is inspired by the minimalistic style and works best with a few bright colours. To spread positive vibes, consider adding soft textures and a curated art piece.
Eco-Friendly Interior Design Ideas
Sustainability is a trend today and will be one of the most noticeable home decor and design trends in the coming year, but it is a long-term approach to achieving a green design. However, there are some options to incorporate into the design style to make it more eco-friendly and sustainable. They are as follows:
Materials can be repurposed, recycled, or sourced from a licenced sustainable source. Jute, recycled metal, bio-glass, and other materials could be used.
Consider an energy-efficient design that reduces the need for heating, lighting, and appliances.
For a green finish, choose non-toxic, low-biocide paints.
Minimalism and Modern Designs are Still Popular.
Minimalist home interior design can be achieved by enhancing the living space with a few comforts. To achieve the look, keep the ornamentation to a minimum and stick to one or two furniture materials. Use different textures and contrasting surfaces to add to the contemporary feel.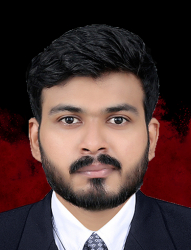 Latest posts by Adil Hussain
(see all)