Texture is applied to drywall to create a finished look by concealing drywall tape, seams, and flaws. Drywall texture is classified into five levels, ranging from smooth to rough. Furthermore, wall texture adds dimension and interest to any room.
Sand Swirl
Sand swirl is a simple wall texture painting that you can do with a paintbrush. It gives the walls a new personality and a tactile feel. Wipe with the brush after dipping it in perlite. Hold the paintbrush by the base to gain greater control over the handle. Begin your application at the top of the wall. To get the perfect finish, dip the brush into the pain after every 5-foot section. When you're finished, leave it to dry for 24 hours before priming and painting the walls.
Orange Peel Texture
Soft bumps resemble the peel of an orange in an orange peel wall texture painting. A textured orange peel wall adds a unique element to the room. It is a straightforward texture that is popular among homeowners. It's a subtle splatter created by simply spraying the drywall. Use a thin, pancake batter-like consistency because the orange peel texture has a bumpy finish. Orange peel texture is also popular among homeowners looking to hide flaws in their walls. It also serves as soundproofing and is particularly useful for improving the appearance of walls.
Combing
Another traditional technique popular among homeowners is combing. You'll need a tool that works like a comb to achieve the combing effect. The comb wall textures create lines of varying widths and shapes in the drywall compound, resulting in a particularly fashionable appearance. The technique creates a rainbow-like pattern with lines of varying widths. Apply drywall compound to the wall to create the combed texture, then use a trowel to apply lines for the perfect pattern. You can also use your artistic skills to create the rainbow circles on the wall.
Knockdown
The knockdown technique is similar to the orange peel technique. The use of texture designs on the walls of contemporary homes makes them appear authentic. This requires a brush and a knockdown knife, as you might have guessed from the name. After using the orange peel technique, flatten the bumps with a knockdown knife. When doing so, the knockdown knife may leave lines on the knives' edges. If you see this happening, stop and wait at least 10 minutes before restarting. The finished product has a marbled texture that can be painted in any colour. If you prefer a smooth pattern on your walls, the Knockdown wall textures are ideal.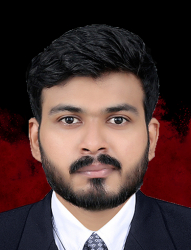 Latest posts by Adil Hussain
(see all)