When we evaluate casual modern design. a "naturally modern" look may suit you if you want to create a relaxed, contemporary, and not too serious atmosphere. This look complements almost all types of architecture by combining clean-line furniture, muted colours, and rustic elements. Here are some tips for achieving this casual chic look.
Natural fibres can be used to add depth to neutral colours.
White, oatmeal, and grey are the primary colours. So add some variety by incorporating different textures. Linen and cotton-upholstered furniture adds texture and keeps the look from looking too flat or one-dimensional.
Choose modern upholstered furniture.
Straight arms and skirts prevent the room from appearing too formal. A single cushion on a sofa or a bench seat cushion adds a modern touch. Do you worry that your space will appear too clinical or cold? Slipcovered furniture exudes a relaxed, inviting atmosphere.
Traditional styles should be updated
Sofas and chairs with classic elements can still work if you want to add a traditional touch but don't want to buy all new furniture. The rolled arms on this living room's sofa and chair are traditional, but the square cushions and solid-color upholstery keep the look modern.
Include natural wood pieces.
For a reason, the word "natural" is in the name of this design style, so what better way to achieve the look than by incorporating a wood element? A live-edge table or a tree stump side table are two simple ways to accomplish this.
Lighten up the look.
Lighting is an excellent way to add drama to an otherwise modern space. This ceiling fixture's clean lines and dark silhouette stand out against the sea of white furnishings and other materials.
Bring in some radiance.
Mirror, chrome, and nickel accents add a touch of glam without overpowering the space. (This isn't a campground recreation.) This space nails it, with chrome bases on the chairs and occasional tables, as well as a mirrored accent piece.
Select natural-fiber rugs.
Rugs made of sisal and jute are another way to incorporate natural materials. Their rough texture contrasts nicely with smoother linen-upholstered furniture.
Use contemporary side tables.
Cocktail tables made of acrylic look fantastic in naturally modern settings. Because they are translucent, they will not compete for attention with other elements in the room.
Decorate with sculptural side chairs.
These armchairs' metal frames are a nice contrast to the sofa's casual slipcover. With all of the soft, organic materials popular in a naturally modern space, a hard, industrial touch is ideal.
Light-colored woods should be used.
The organic look is maintained by light wood finishes with visible grain, such as white oak, natural maple, and those with grey undertones. (Darker stains can hide grain and make smaller pieces appear larger.) Light woods complement neutral fabrics well.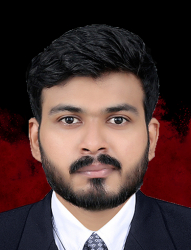 Latest posts by Adil Hussain
(see all)