Modern home interiors require track lighting. It is very easy to install and is the perfect lighting solution for your favorite galleries, studios and unique architecture. In addition to its contemporary sophisticated look, it offers great design and functional benefits
So, although it can be difficult to bring track lighting into an old house, they can fit well into modern styles. Lighting designers are coming up with new and innovative track lighting designs. These new designs are sleek, modern, creative and made with higher quality materials than before.
Now we know more about track lighting
Track Light Fixture Location
Ceiling track lighting is an option. A simple straight track that highlights artworks, wall decor, or even home furnishings can add elegance to a room. Consider installing track lighting 20 to 40 inches away from the walls. Rooms with higher ceilings create spaces that are free of any interference from doors or other room elements.
Now have a look at the various tracks given below
Linear Track (Standard)
This straight linear track, which is usually mounted on the ceiling, is the most common type of track lighting we use. It has a linear design and works well in small spaces. It is one of the simplest fixtures to instal because it is attached directly to the ceiling. It consists of a track strip with lights that can be moved along the track to meet our lighting needs. The linear track fixture is ideal for homes that want to exude elegance and can be easily attached to the ceiling using screws and other electrical components.
Lighting with Cable
The cable fixture has a distinctive appearance and is frequently hung from the ceiling using wires and long screws. Its distinctive appearance makes it a popular choice for those seeking a raw lighting upgrade. The fixture is designed for lighting and operates on a single circuit.
Lighting for the Monorail
The monorail lighting configuration is a distinctive feature that can be angled or shaped to accommodate the homeowner's preferred view. This track light fixture is versatile and thin, with a sleek contemporary appearance. They are ideal for homes where the owner wishes to be able to reposition and adjust each light head as well as the lighting in the rooms based on the space's design.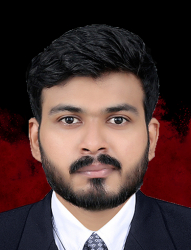 Latest posts by Adil Hussain
(see all)