Back in 2015, Dr Surdas and his wife Dr Minu, wanted to rebuild their old house in the Ollur area of Thrissur, Kerala. They wanted a new home that was in perfect harmony with nature without being a threat unlike the homes built today. That's when they approached PK Sreenivasan, a civil engineer, whose architectural firm Vasthukam specialises in building eco-friendly homes built with mud.
Within a year, the doctor couple were happily living in a unique and picturesque mud house surrounded by jack fruit and mango trees, alongside other beautiful flowering plants. Not only that, but nearly 80 per cent of the total materials like wood, mud, laterite and Mangalore roof tiles that were used to build the new house came from their previously demolished home. Everything from the doors, windows and wooden columns were sourced from the demolished house.
"But their main demand was to construct a mud house. While we sourced some of our mud from the basement area of the new house, we procured the rest from the surrounding region. Also we up-cycled whatever material was present in the old house after demolition," says PK Sreenivasan, in a conversation with The Better India earlier this week.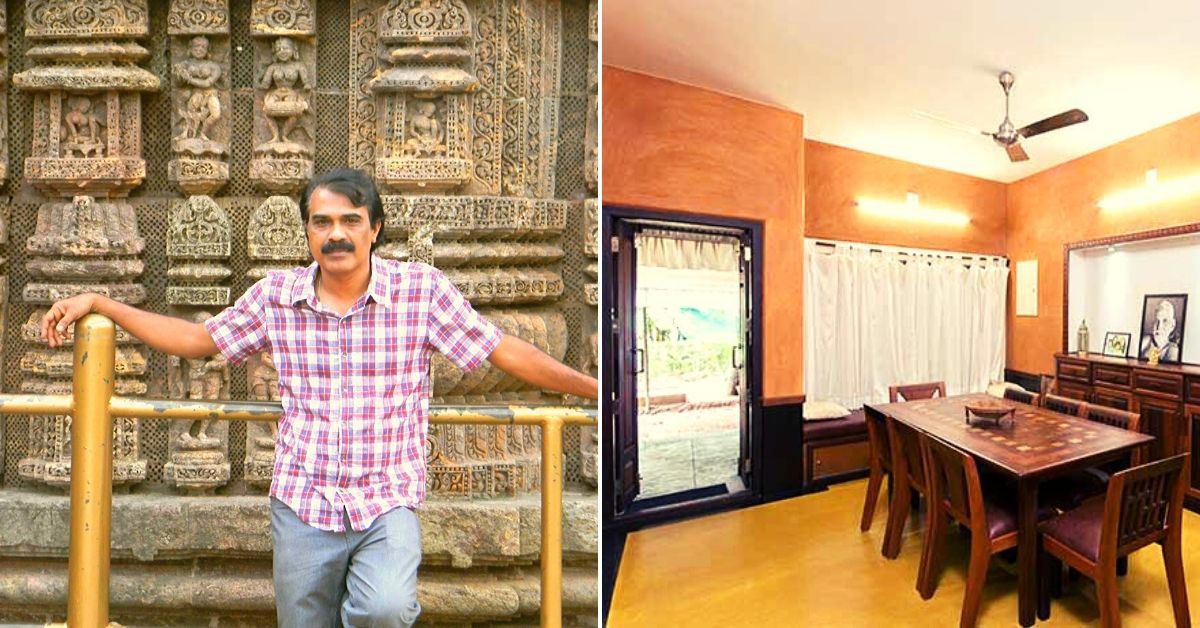 Legacy of Eco-Friendly Homes – Working with and Learning from Laurie Baker
Born and raised in Thrissur, PK Sreenivasan did not study architecture, but was a graduate (1987) in Civil Engineering from the Government Engineering College, Thrissur. Following graduation, however, he joined the Centre of Science and Technology for Rural Development (COSTFORD), a NGO in Thrissur in 1988 to work with the legendary Gandhian architect Laurie Baker on low-cost rural housing projects.
Kerala Architect:
Playing an instrumental role in the introduction of exposed laterite buildings to the state in 1992, Sreenivasan, alongside Baker, worked on implementing cost-effective and eco-friendly housing projects. But his focus was on the importance of making a house more eco-friendly and greener by experimenting with other natural materials, particularly mud. However, he soon quit COSTFORD, parted ways with Baker and established Vasthukam in 1994.
"Nearly 25 years ago, I began using mud as a building material. When I worked with Baker, there was a greater emphasis on burnt brick, laterite and stone. He would rarely do mud construction, particularly in Kerala. After leaving COSTFORD, I started constructing mud structures. My first mud building was the Adishakti Theatre in Puducherry," he says.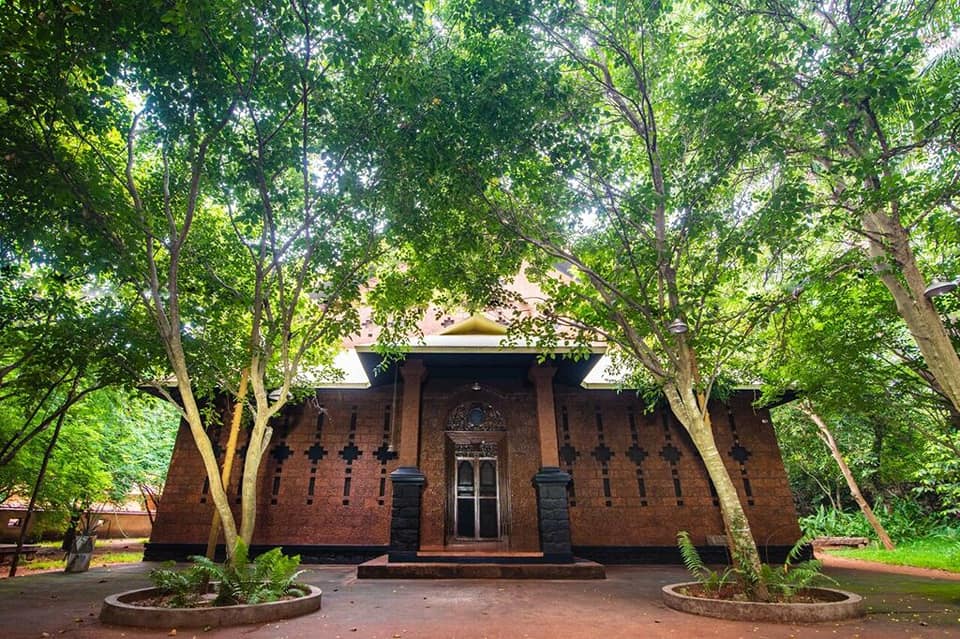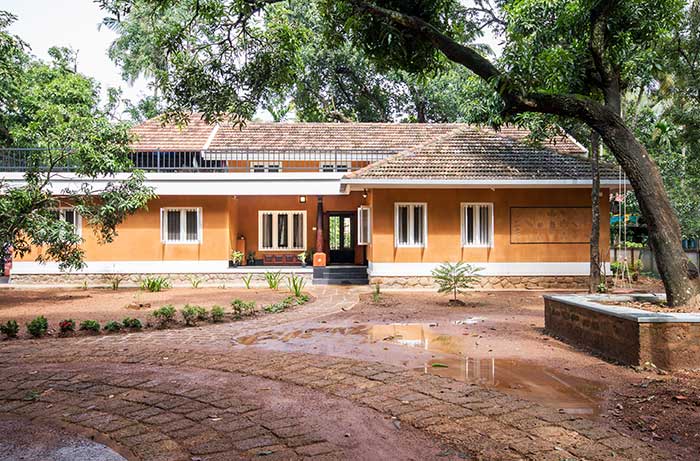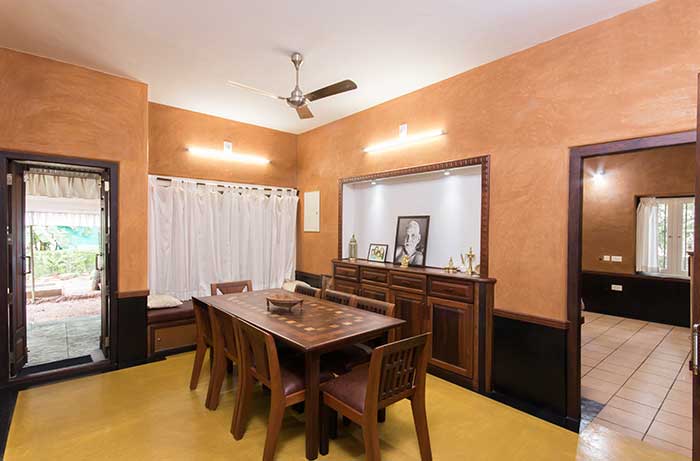 Challenging times
Despite the obvious benefits of such eco-friendly structures, Sreenivasan argues that making them is getting harder by the day because of rising costs. Back when he was working with Laurie Baker, the cost of labour was less compared to the cost for the material used like cement and steel. At the time, Baker insisted on labour intensive work without using cement and steel. For example, Sreenivasan says that he would insist on using lime mortar instead of cement mortar. However, today the labour charges are now more than Rs 1,000 per day, while the cost of cement is less than Rs 400 a bag. Eco-friendly architects like him cannot do the same things as they did back then.