THANTRA

Thanthra sasthra is sadhana sastra,the object of which is to reach the heighest truth, the "Brahman". It explains the manifestation of vicious nature from "sachidanandom" in a systematic order. "Sreevidhya Upasana"is the soul of thantra sastra, which any aspirant can learn through a "Guru"(teacher).It is following a "deeksha kramom" and not based on religion or cast. Any person who wishes to attain the supreme realm and the Guru feels him fit for the cause can take the deeksha and practice upasana. Many a time Guru may check the horoscope of the aspirant and check his lagna, fifth and ninth house to find out his "ishtadevatha" (deity of his previous life) and conform his decision of accepting him as his student. While practicing he may pass through many experiences and he needs close guidance from guru to get through all these stages successfully.
In "sreevidya upasana" the centre of upasana is "THE MEERUCHACKRA". It is an yanthra made out of pure copper, silver or gold which represent the entire universe (meru made of alloy is not permitted). This yanthra made up of 10 levels starting from square shape till reaching a point represents the roots of creation. In other words it also expresses the contraction and expansion of universe. The principle is such that by worshipping a matter in its highest level of mind the difference between the worshipper and the worship pie vanishes, so that the whole of universe will be one in the experience level. This upasana comes under saktha school of worshipping.

Saktha school of worshipping is divided in to 10 schools(dasa mahavidya), they are :
Thara
Kali
Chinnamastha
Dhoomavathi
Bhuvaneswari
Bhairavi
Shodasi
Mathangi
Bahalamukhi
Kamala

In saktha thanthra the whole of creation is elaborated in 36 thathwas which is 11 more than 25 vishnu thathwas. Study of thanthra sasthra includes study about these thathwas too, they are :
Panchabhootha
Panchanjanendriya
Panchakarmenthriya
Panchathanmathra
Manassu
Buthi
Chitham
Prakruthi
Purushan

These are the twenty five Vishnu thatwas and along with this comes
Niyathi
Kalom
Ragom
Avidya
Kala
Maya
Sudhavidhya
Eeswaran
Sadasivan
Sakthi
Sivan

When you go deep in to the study of prusha(male form) and prakruthi(female form) you must need a correct guidance from guru and for that you need to take deeksha under any of these schools.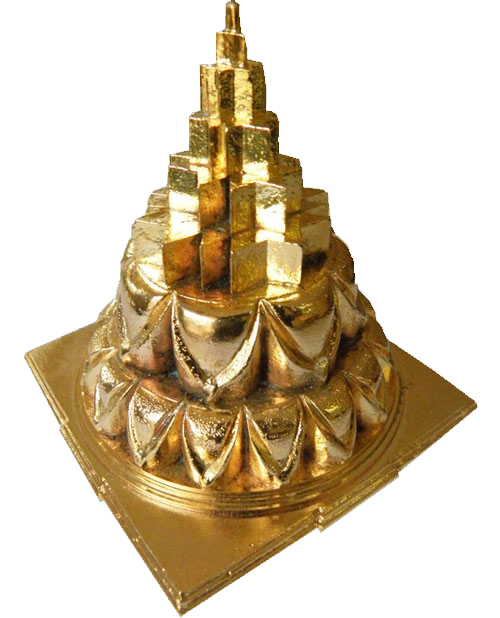 Thantra Sastra
Those who are very keen in "SREEVIDYOPASANA" will get more information from our "sreevidyopasana padana kendram" about the classes conducted in various places in kerala.
Vastu designed "MEERU CHACKRA" is available.