A child's bedroom serves many functions: nursery, playroom, study, but most importantly, it is their own space where they can relax at the end of the day. The room must transform and grow with them as they grow older. Children will appreciate having their own space to escape to a magical world. Early childhood experiences shape a child's imagination. The best way to properly nurture it is to provide it with an environment that broadens and stimulates its imaginative abilities. Because children's interests and tastes change so quickly, designing the ideal child's bedroom interior design is a creative endeavour. Space optimization and safety are critical considerations when decorating your child's bedroom.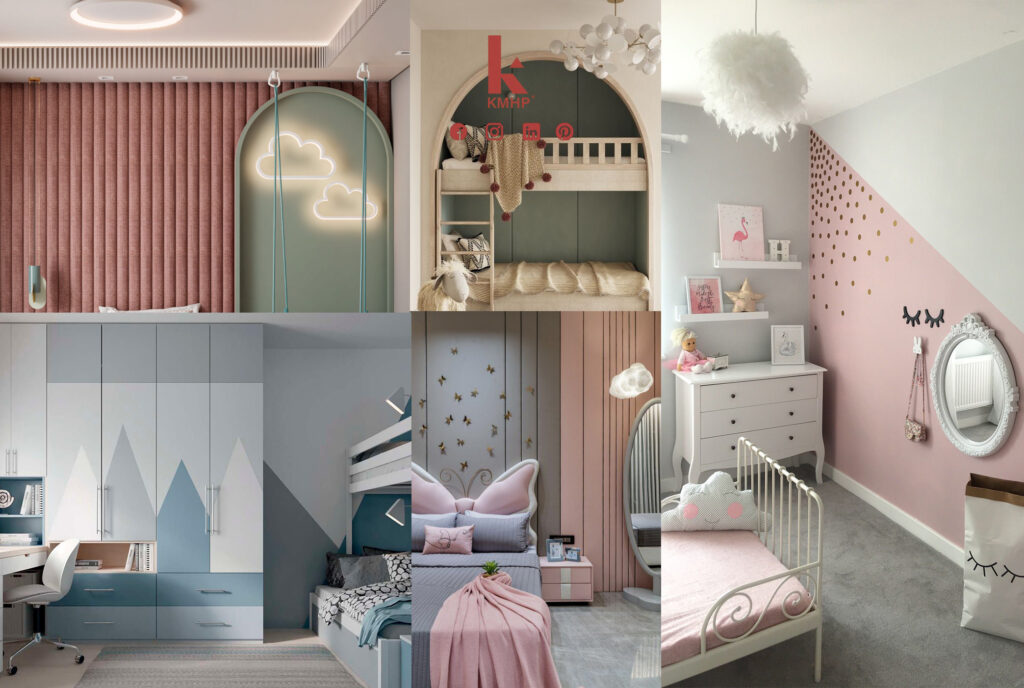 contrasting walls and ceiling
Paint the walls in a bright, eye-catching colour scheme that will catch the children's attention. Experiment with different wallpaper patterns, cartoon characters, and wall shapes. Colors on the walls, furniture, and decor should be appealing. As a result, using bright colours such as yellow, green, blue, or orange can help stimulate creative thinking. Paint your daughter's room pink and white, or blue and red for boys. Use bold colours on only one wall to keep it neutral while still creating an interesting mix for your child.
Storage Areas
Toys and building blocks will be used to decorate children's rooms. Find storage solutions such as storage beds and tables. Beds with drawers underneath are great for storing clothes, toys, and boys. Display shelves enable them to show off their latest creation while also preventing clutter after play. Choose multi-functional furniture to make the most of your available space and budget. To aid in organisation, keep things at their proper heights.
Choose your own furniture.
Adults get bored far more easily than children. Select furniture that will be useful both now and in the future. Beds, toy organisers, and study tables are all necessary when designing your child's bedroom. Create adaptable spaces for your children. While superhero or princess-themed decor may appear appealing at first, it will quickly fade as your child grows older. When designing your child's bedroom interior design, a study table and customised bedroom wardrobe that are easy to maintain and clean are essential. The best option is to invest wisely in high-quality, customizable furniture. However, when arranging furniture, keep in mind that it should not obstruct the space or movements of those entering it.
Hangout spots and play structures
If your child is looking for adventure, a tipi, play forts, or even their bunk bed will provide it. Building forts or hiding places will keep your children entertained for a variety of ages and are appropriate for both girls and boys of all ages. According to research, this not only adds a fun element to your child's bedroom interior design, but it also improves their brain development, problem solving, and social skills. Indoor forts can be a great way for children to disconnect from the outside world while reaping developmental benefits that are far more entertaining than watching cartoons.
Look into some artworks.
Visual arts and artworks are an excellent way to express oneself and draw attention to oneself. Kids love wall decals. In the case of children, the larger the better. To add a creative touch and a dash of life to the wall decor, use wall stickers, paintings, or even dedicate space to display their painting skills. This is not only inventive, but it also adds interest to the room. Removable wallpaper and paintings can be purchased online or requested by your interior designer. This allows you to make changes based on your child's preferences without breaking the bank.
Accessories and decoration
Two fantastic products that have emerged as a result of changing design trends are funky chair sets and toy boxes for children. Storage chests and exciting designs serve a practical purpose while also appealing to children's imaginations.
Another important aspect to consider when designing your child's bedroom is lighting. From natural paper lanterns to exquisite designs crafted with crystals, there is a wide range of styles and colours to choose from. A night ceiling light is a great way to add a touch of light to your child's bedroom decor. It calms the kids' minds and allows them to sleep soundly.
For kid's bedroom interior design in Kochi and elsewhere, contact one of the best Kerala companies. Timely results are ensured by imaginative thinking, proper coordination, and execution systems.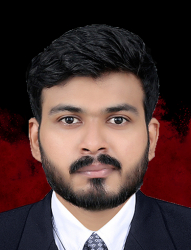 Latest posts by Adil Hussain
(see all)