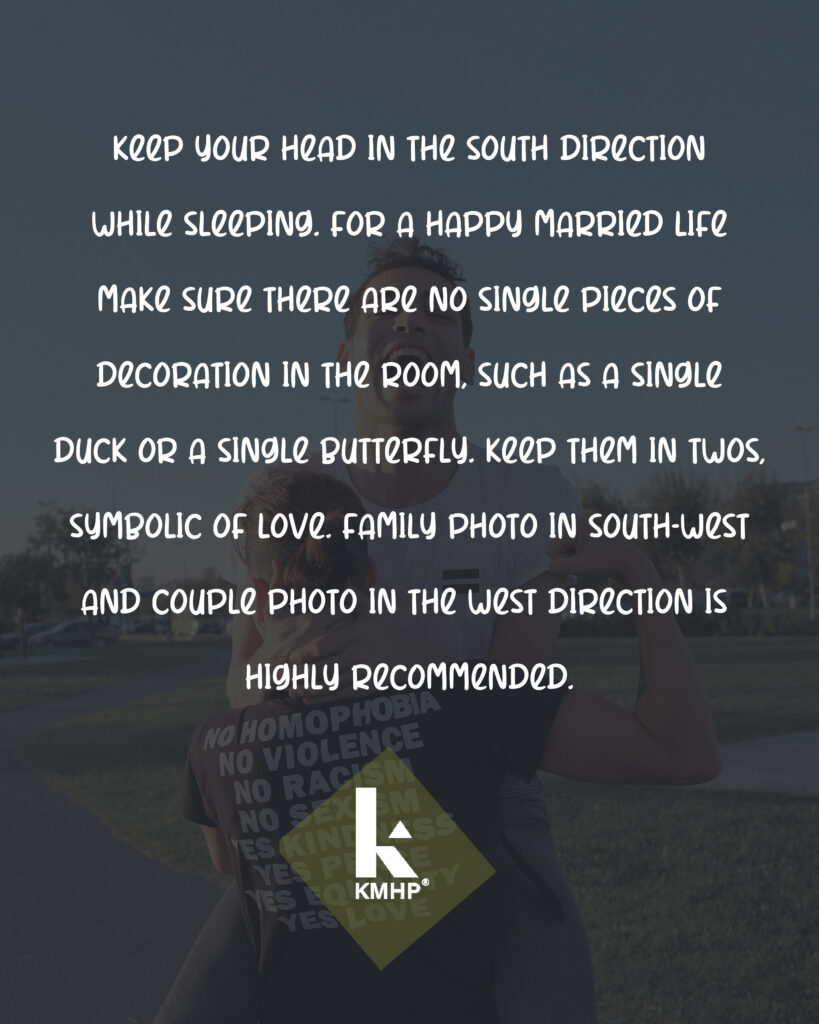 Any person on this planet needs luck in love and relationships. Vastu Shastra may be used to develop and promote a harmonious, stress-free life in a marriage partnership as well as to enhance one's love life by inducing desire and deep feelings. This may strengthen your link and help you develop an unbreakable bond with your friend. Vastu Shastra, when done properly and correctly, can significantly improve your love life by creating a harmonious environment around your home and workplace.
Vastu Advise for Romantic Relationships
In the first step, if the house is T-shaped and the main building is in the south-east direction of the plot, it results in the distribution of good energy, which will make the spouse look beyond satisfaction. Since such a house cannot undergo structural changes, you can neutralize it by hanging a mirror at the 'Ts' junctions.
To revitalise a faltering love life, Vaastu Shastra recommends placing lampshades with soft or pastel coloured illumination towards the South West direction of the bedroom. Spreading pink or light-colored sheets with floral motifs is beneficial for folks who are getting married.
Mirrors facing the bed in the bedroom are the main cause of crowded marriages. Such a mirror encourages mistrust. It will harm us more! Remove all such mirrors.
Ponds, fountains and swimming pools are widely popular for Vastu placement. Men in houses that are not properly positioned are more likely to have a wandering eye, . Always keep water bodies in the northeast of the property.
A dip in the soil to the west may also encourage unfaithfulness. This exposes the spouse to an excess of negative energies that are harmful to marriage. You must fill this vacuum. For example, if you have a basement on the west side, you should fill it completely. If this is not possible, substitute a brass bell. Its vibrations will help to combat the impacts of negative energy.
Make sure the space's north-east corner is clear of junk. Indoor plants such as white flowers in the north corner and purple or red roses in the south west corner help to enhance relationships and enjoy romantic ecstasies..