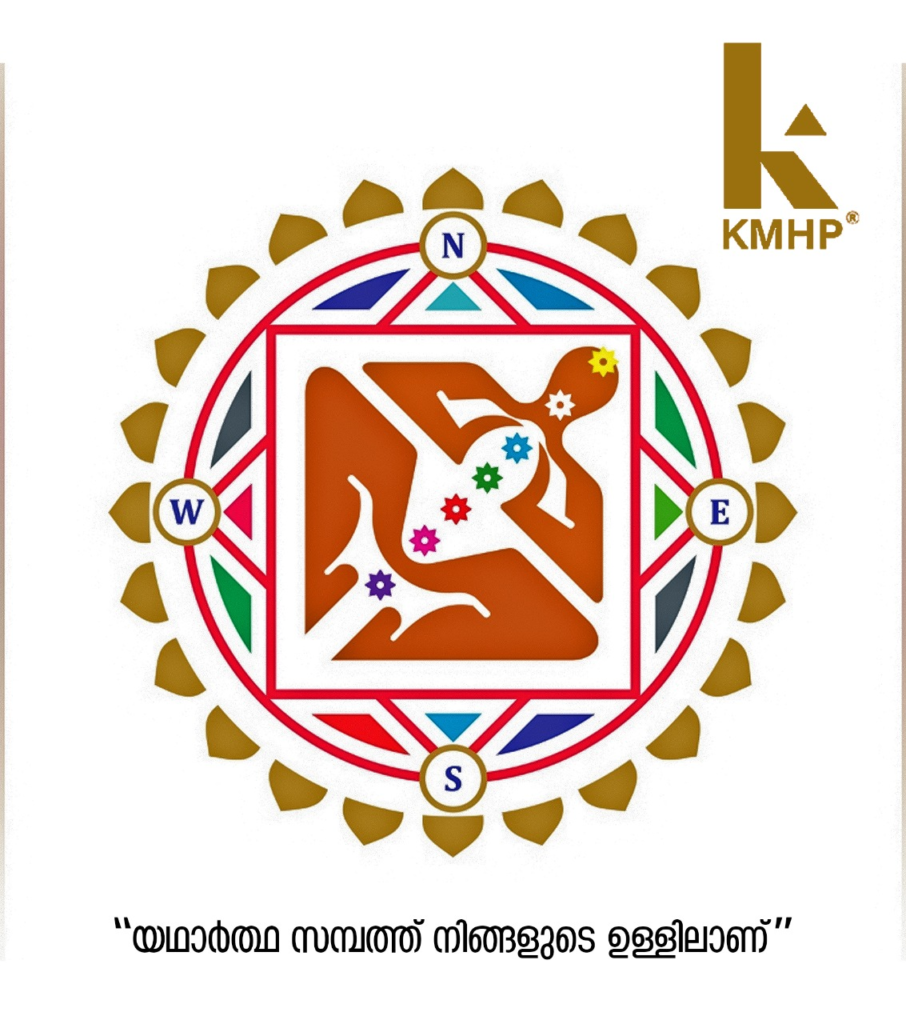 1, Kerala Vastu shastra for house
Kerala Vastu shastra for house is a Sanskrit term that translates literally as "architecture science." It comprises of design, layout, measurements, ground preparation, arrangement,
and spatial geometry aspects, which are then employed in the building of structures to improve the population's peace, well-being, and wealth. It integrates science, art, astronomy, and astrology to present ideas and concepts for constructing a living environment that is in harmony with nature,
while also using geometric patterns, symmetry, and directional alignments.
2, VASTU SHASTRA'S EVOLUTION
Kerala Vastu shastra for house arose during the Vedic period in India. Vastu originated in Sthapatyaveda, a branch of the Atharvaveda that arose as a system of knowledge addressing
the relationship between man and his buildings, or architecture.
Vastu Shastra emerges in this context to teach the skill of living, designing, and constructing in harmony with nature while promoting good energy.
Sthapatya Veda might be the theory, whereas Vaastu Shastra is the "science of construction" that applies this knowledge.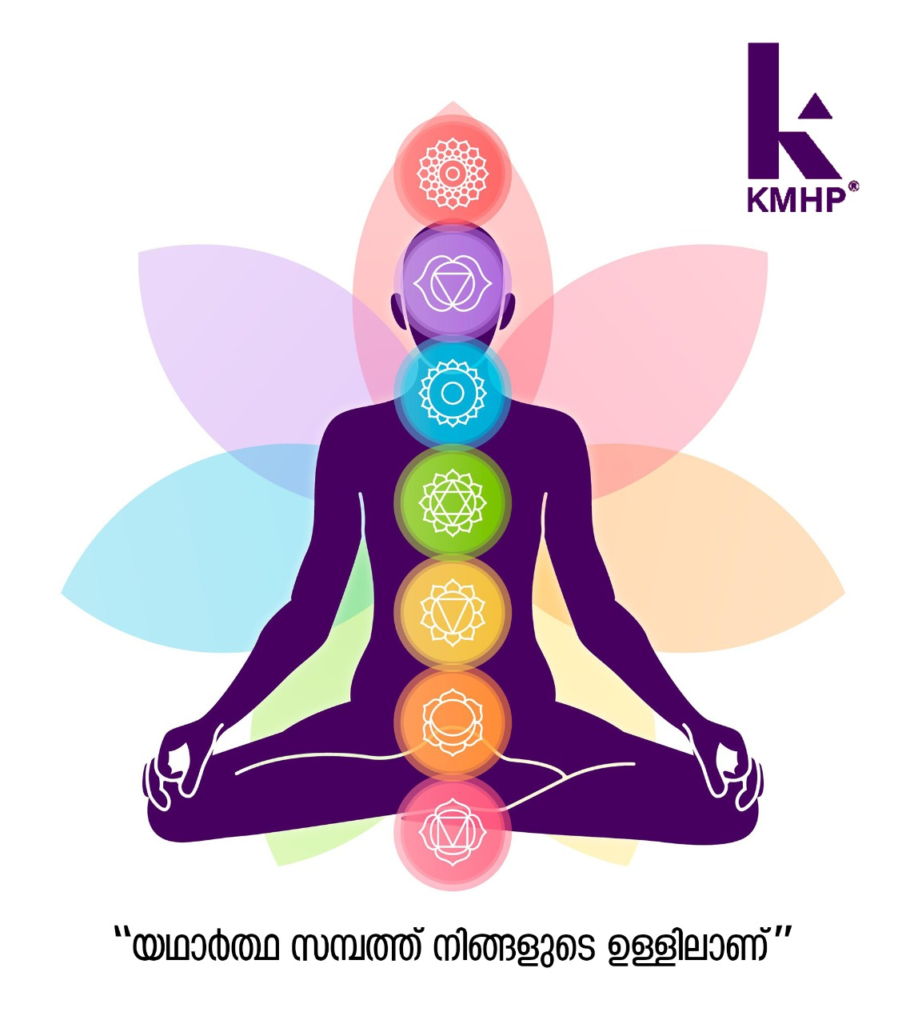 3, SOME OF ELEMENTS OF VASTU SHASTRA

Kerala Vastu shastra for house is built on five key components called as panchabhutas: Prithvi (earth), Agni (fire), Tej (light), Vayu (wind), and Akash (ether). The whole world, including the planet and the human body, is said to be formed of these five elements, which influence cosmic forces and energy forms.
The universe, according to the Vastu Purusha Mandal, is full of good energy, and they form a balanced and happy living environment.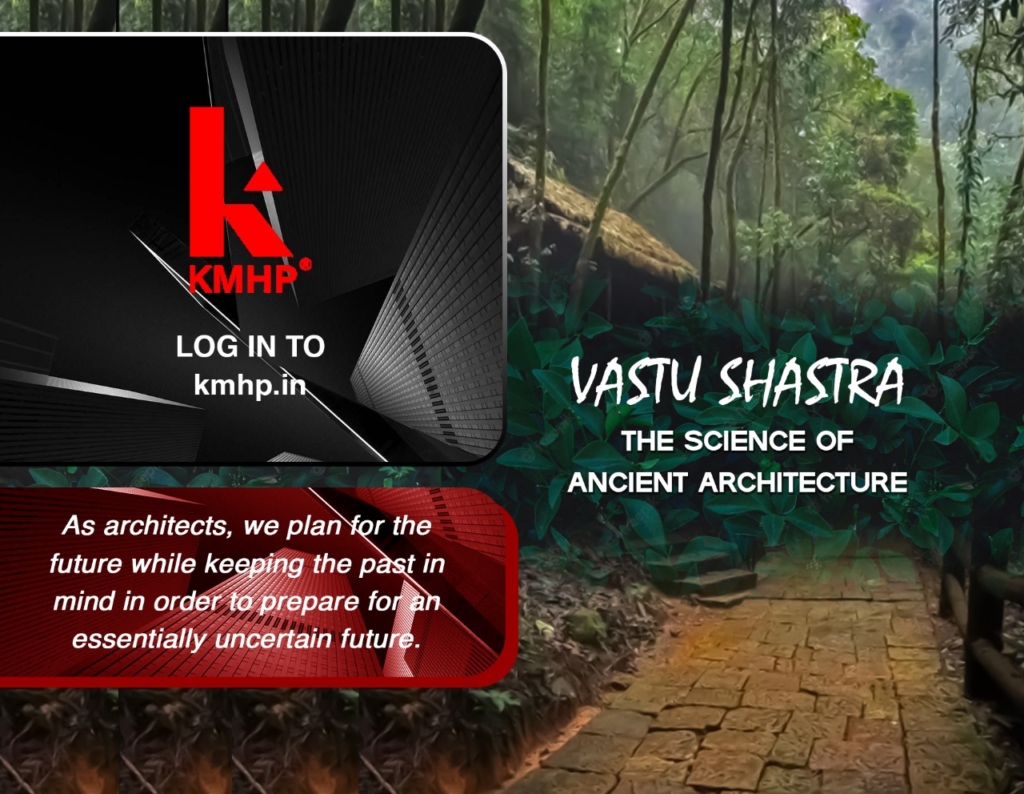 Kerala Vastu shastra for house
Directions Effect Function
North Wealth & prosperity Living room, seating, office, entrance
North-East Religion & trinity Puja room, well, underground water tank
East Progress & growth Entrance, guestroom, verandah, bathroom
South-East Energy, vigor & strength Kitchen, generator, power supply
South Poor Back yard and kitchen garden
South-west Purity & cleanliness Toilet/ washing area
West Water Overhead tank, study room
North-west Air Bedroom
5, Vastu Recommendations for the Home

Kerala Vastu shastra for house In modern times, Vaastu Shastra is akin to ancient practice.
Nonetheless, since the Vedic sagas, the fundamental principle of Vaastu-compliant design has not altered. The updated Vaastu focuses on the
shape of structures and their orientation.
Vastu for the home is the combination of proper orientation and organization of activity zones that correspond to the four cardinal directions
(north, south, east and west) .
The junction of a building and its design is the foundation of Vastu Shastra architecture.
energy and avert negative events.

6, Vastu for a North-facing House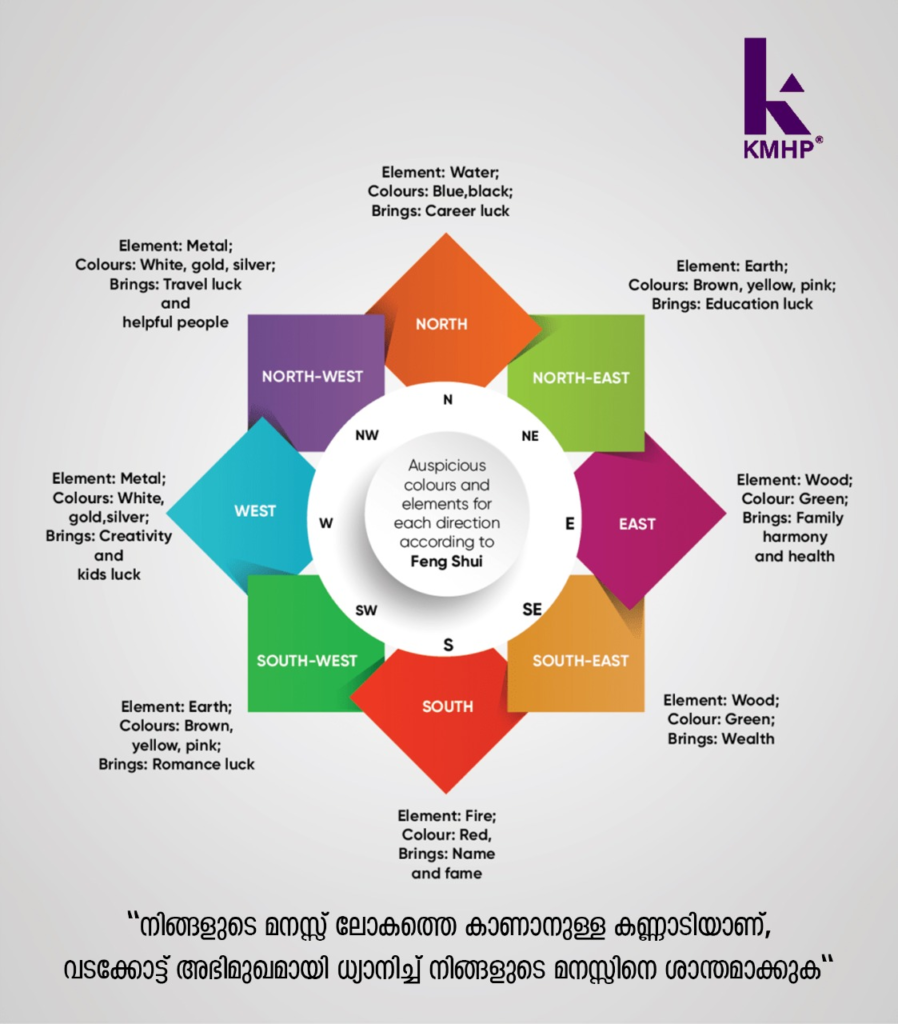 Kerala House Vastu Shastra Lord Kuber, the lord of wealth, is the patron saint of the north. A north-facing home may be prosperous and optimistic if Vastu principles are used correctly.
The main entrance is to the north in a Vastu layout for a house facing north. It is crucial to understand that a home's orientation is defined by the placement of its main door. However, it is crucial to follow Vastu Shastra guidelines while creating a north-facing Vastu house plan in order to position important items that will greatly affect your way of life.
7, Vastu for a South-facing House
Kerala Vastu shastra for house or area to ensure that positive energy circulates throughout the house. In a south-facing property, east Depending on its position and surroundings, the quantity of sunshine received by a south-facing property may be a blessing or a curse. Summer solar radiations are particularly detrimental to the human body, but not in the winter.
8, Vastu for a East-facing House
Kerala Vastu shastra for house According to scientific investigations, east-facing house Vastu layouts bring good fortune and luck. East-facing homes get early morning light. This strategy aims to provide the owners with as much positive energy and well-being as possible. Furthermore, homes with a
wide field of view and a lower elevation to the east are more prosperous than any other orientation.
unfavorable. If it's in the northeast corner, leave a six-inch space between the wall and the main door to allow good energy to come in. southwest direction for bedrooms in east-facing buildings. Vastu Tip: Build the staircase towards the house's south or western orientation.
9, Vastu for a west-facing House
Kerala Vastu shastra for house the West direction brings money and prosperity, which is especially advantageous for those in certain professions such as business, politics, nursing, and teaching.
Pooja room Vastu for west-facing dwelling According to experts, the placement of a money plant Vast
in the living room is important to experiencing its beneficial effects. For good fortune and riches, it should face south-east.
10, VASTU WORKPLACE
Kerala Vastu shastra for house
People use Vastu Shastra principles while creating an office or other business structure to bring in luck and fortune. Vastu is thought to provide wealth and comprehensive well-being to the
workplace, from money circulation to corporate stability.
You may pave the way to success by following these Vastu for workplace guidelines.
. The entrance to the office should face north, north-east, or north-west. According to Vastu principles, the northern direction is governed by Lord Kuber, the deity of wealth, whereas the
north-east direction is governed by water and indicates a person's financial position.
. Entrepreneurs or company owners should sit towards north, east, or north-east since it promotes financial growth and fresh beginnings.
. For development and profitability, important financial records should be kept in the southwest corner of the office, while the office safe should be kept in the northeast corner.
. To encourage success and optimism at work, the décor elements must be properly aligned.
11, Vastu Shastra's Advantages
Kerala Vastu shastra for houseVastu-compliant dwellings built in accordance with natural components balance cosmic energies and give prosperity and overall success. With optimal Vastu settings, positive energies flow into your house, boosting inner tranquilly and harmonizing relationships.
. Vast provides a clutter-free, well-lit home that attracts positive energy and enhances financial situation.
. Vastu house designs take into account styles, colors, and materials that are beneficial to people' physical and emotional well-being.
12, To sum up
The notion of numerous energies influencing the lives by Kerala Vastu shastra for house. Vastu Shastra concepts align life with the energy of the environment.
Consider these vastu recommendations for the main entrance, master bedroom, kitchen, and other areas of your home while designing it in order to live a healthier and
more fulfilling life. If you want further recommendations or vastu assistance, please contact our vastu specialists at Square Yards.
Content writer : Adil Hussain ! D Homes ! Cochin ! Kerala

.