Although the kitchen is an important part of the home, some homes lack adequate space. The majority of modern homes built on small lots have a small kitchen. Here are some pointers to keep in mind when designing a small kitchen.
Wherever Possible, Lighten and Brighten
Remember that an open kitchen is always preferable when designing a narrow kitchen. The lighter and less crowded the kitchen, the larger it will appear. As a result, clean up and define each element of the available space. For the best results, go with a straight kitchen or an L-shaped layout. This entails having fewer appliances or multi-purpose appliances that take up less space. If you want a lot of appliances and cooking options, you may need to include storage options.
Additionally, proper lighting is required when working in the kitchen. Pendant lighting, ambient lighting, task lighting, and accent lighting are all important lighting options. Task lighting is ideal for kitchen work areas, whereas accent lighting is useful for highlighting specific features or enhancing the elegance of the kitchen space. If your kitchen has a breakfast bar, finish the look with a small pendant light.
Color Schemes Selection
Choose glossy, matte, or wooden textures in white, cream, or grey when designing a small narrow kitchen from scratch. Use wall decals, patterned tiles to create a focal point, and other accessories to brighten up your kitchen walls. To keep a narrow kitchen design airier and more open, use a light palette on the countertop and walls.
Minimalist Storage Options
Innovative kitchen storage solutions allow you to save space while keeping hot appliances such as hobs, ovens, and other cooking utensils at a safe distance. When space is limited, you can't afford to waste any of it. Having an open shelf solution or upper cabinets makes it much easier to organise dishes and glasses. The upper cabinet may not function if your ceiling is less than 10 feet high. In such cases, have minimalist storage and try on some multifunctional options to make most from the available space
Think about Smart Functions and Systems.
One of the most popular layouts for a narrow kitchen is a straight kitchen. The key to making this work is to fill the walls with cabinets and storage. This way, you can make the most of the available space while avoiding making it feel too boxy. Choose cutlery hooks, knife strips, and pot racks to make things easier. If you plan ahead of time, you can also install a breakfast bar. To add a touch of freshness and life, try decorating with potted herbs or houseplants.
Only keep the necessities.
Cooking is a time-honored tradition in every family. A small kitchen should only have the necessities. Select the best ones for your requirements. When it comes to arranging and organising things in a small space, using corners and fewer accessories can complement your narrow kitchen perfectly. These factors must be considered, particularly when designing small apartment interiors.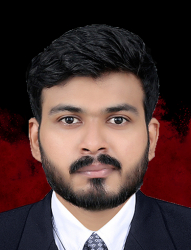 Latest posts by Adil Hussain
(see all)