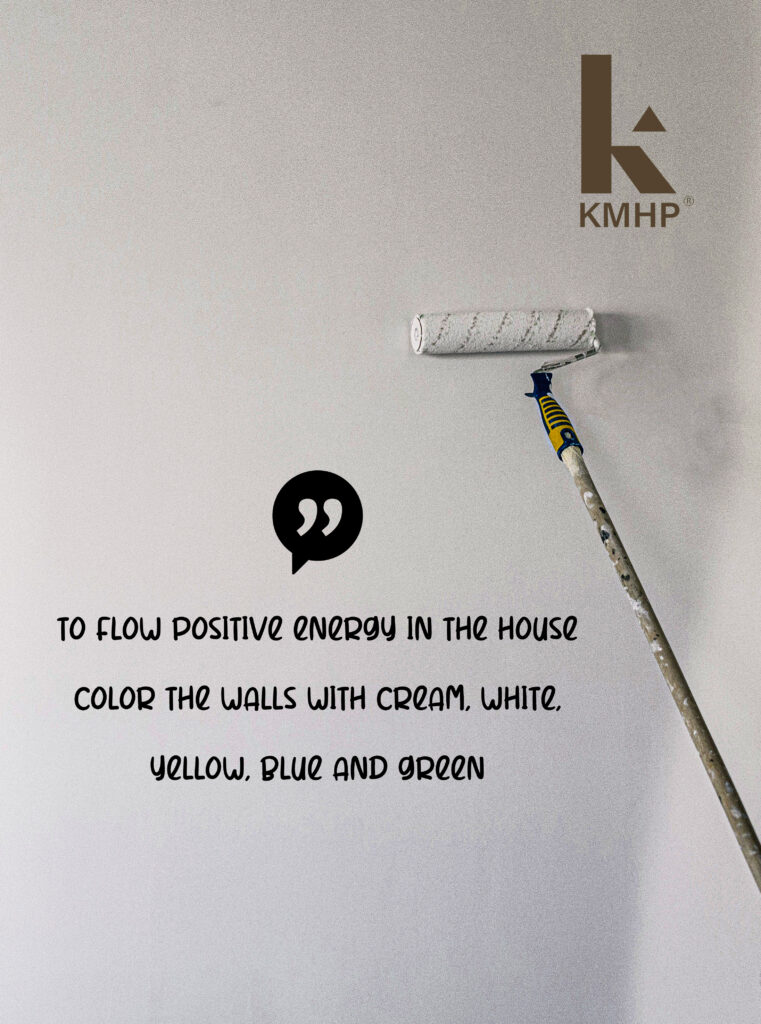 According to Vastu Shastra colors, Colors influence our thoughts and hearts, enhancing our capacity to make intelligent and enjoyable decisions. Home colours should relax you, enhance your mood, promote good health, and make you joyful. Colors have a huge impact on our psychology, intellect, and emotions, which is why Vastu prescribes vital colour rules for every house.
The colours we choose have a special meaning since they reflect our inner personality and life attitude. Vastu shows how to choose wall colours that correspond to planetary directions in order to enjoy enormous benefits such as good health, money, tranquilly, progress, and harmony. Read out loud the colours to be chosen:
Child's Bedroom Color Scheme
The children's room should be in the north-east corner of the house and should be painted in yellow tones. Yellow is thought to be beneficial since it enhances a child's concentration.
North is also said to be beneficial to children. The space should be decorated in green or yellow tones.
Colors to avoid in children's bedroom
The South-East is bad for children because it makes them irritable and furious. In this direction, the room's hues are pink, yellow, or white.
Kids should wear terracotta or yellow, however this hue should not be offered to children in the south.
Rooms facing south and west are not suitable for youngsters, although blue or brown hues should be employed in these rooms.
Living Room Color Scheme
The living room/drawing room should be oriented North-West and painted white.Color for the living room in North Direction
North is also considered good for the living room and one should color it in the shades of green or blue.
Living room in North-East
Green or yellow colours are appropriate for the living room in the north-eastern direction.
For east facing living room white or yellow should be used
South-east is the element of fire, thus colours in this direction should be orange or yellow.
If the living room faces south, utilise dark colours such as blue, orange, or brown.
Kitchen Color Scheme
Fire is the most powerful of the Vastu Shastra's five elements. The kitchen should be placed in the southeast. The kitchen should be red or orange in hue.
The North-West is the best location for a kitchen after the South-East. In such kitchens, greens should be used.
According to Vastu Shastra, a kitchen facing east might be beneficial. Such kitchens should be painted in yellow or white.
Kitchen colours in the South Direction might include tints of yellow or orange.
Green should be the predominant colour utilised in North Direction direction.
A kitchen facing south-west is not ideal and can lead to health problems. With these directions, kitchens should be painted in dark or earthy hues.
A kitchen facing south-west is bad for your health. Kitchens in these directions should be painted in dark or earthy tones.
Master BedRoom Color Scheme
The master bedroom should be positioned on the south-west side of the home, according to Vastu Shastra principles. Because the element of earth is represented by the South-West, earthy colours should be employed in this space. Tones of brown should be employed if the master bedroom faces south, west, or southwest.
Many houses and flats have the main bedroom in the south-east corner; in this case, white or cream should be chosen.
Green or blue is the suitable colour for the master bedroom if it faces north.
Though NorthEast is not the best direction for the master bedroom, if this is the case, the room should be painted a golden colour.
If the main bedroom is on the east side of the home, choose blue or white.