In order to provide a comfortable living environment, landscape design has had a significant impact on humans and all living things. The cumulative effects of landscape design can have an impact on the overall social, aesthetic, and environmental qualities of housing areas.
Someone who enjoys hosting friends and family will appreciate the most beautiful outdoor living areas. So, when it comes to renovating your home, the first thing that comes to mind is the stunning yard and verandah makeovers. Everyone wishes to wake up and spend time outside in a well-kept garden. If you are unable to complete the entire landscape project on your own, hiring a landscape designer for your home can take things to the next level.
Benefits of Hiring a Landscape Designer for Your Home
Connect with nature
Expert designers have a wealth of experience in creating a one-of-a-kind plant combination to beautify your lawn. To keep your home garden looking lush all year, incorporate an informal plant arrangement in a curved bed line with evergreen plants. Colors introduced logically through perennial shrubs, classic stone pathways, and small water fountains add mystery to your garden. A professional landscape designer's goal is to create a landscape that balances nature's aesthetic and ecological relationships with its resources.
Boost Property Value
A well-designed outdoor landscaping will impress the buyer and raise the property's value. According to one study, the sophistication of the design, the size of the property, the landscape and greenery involved, and, of course, the house interiors all play a role in increasing the property value. Money invested here can yield significant returns if done correctly and according to industry standards. As a result, a welcoming landscape is likely to elicit feelings of happiness and warmth in a serious buyer who visits the property.
Make Beneficial Layouts
Functional elements that are compatible with the layout plan must be included in the landscape design. A stylish theme can transform the landscape. Themes can help you choose plants, create geometric patterns, locate water bodies, and build structures. Softer lines in landscaping can be achieved by strategically placing shrubs and eye-catching non-living objects. Home garden decoration ideas include concrete benches and life-size clay animal sculptures.
Reduce Stress and Enjoy Peace of Mind
Another crucial aspect is peace of mind. Hiring a landscape designer will help you save time and money. A landscape designer has a diverse skill set and a network of workers to help you complete the project on time. To avoid last-minute headaches caused by varying prices and delays, it is critical to work out a budget plan with a professional.
Landscaping can soften spaces between buildings, provide a path for people, provide space for gardening, and improve environmental quality. A well-maintained and beautifully designed landscape design can draw people to the site, which helps to improve the property's value.
An architect must take care of thousands of details for the project's long-term viability, and you will be relieved of all of them. Similarly, you can rely on the landscape designer for gardening advice and tips because he is the most trustworthy person.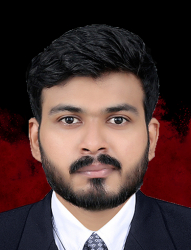 Latest posts by Adil Hussain
(see all)