according to vastu for business It is a fact that not every store in a particular market is successful even though they all sell the same products. Because they are more popular, certain shops seem to draw larger crowds. As a result, their business is successful. While some have appealing interiors and clever marketing strategies, others remain empty. We may infer that the business owners' fame and capacity to draw devoted customers is a result of their personality or their aptitude for sales. But other factors, such as the shop's location, exteriors (such as the slope and shape of the plot), positioning of the interiors, access and departure directions, etc., are just as important in predicting how well a shop or business will do
In a nutshell, Vastu should be considered while building a new store or enterprise. Businesses that follow Vastu are always prosperous and productive.
Ideal Elements of an Organization According to Vastu
A perfect establishment would be square or rectangular in shape, with the front being wider than the back. However, trapezoidal or irregularly shaped establishments, as well as those with a small front and large back, should be avoided as they cause financial loss and psychological trauma..
A slope leading to the shop's entrance is said to be unfortunate. As a result, profits are unevenly distributed.
There should be no obstructions to the entry, such as trees, poles, or commercial stands. These result in vedh, which causes issues in the business.
There should be no exposed drains in front of the firm since they are a source of financial loss. Stagnant water in front of the shop is also detrimental to commerce.
The main door of the establishment should not have a threshold (door sill) as it obstructs the entry of positive energy..
The sacred area of ​​an organization is the northeast corner which should never get crowded. It should always be kept clean and empty. A spring or water source is beneficial in this area
Showcases and other heavy furniture should be kept in the south-west part of your establishment
The counter of the establishment should be angled and not round or sloping. It should be in south-east or south-west direction.
Hot selling products should be positioned in the north-west quadrant, the air quadrant that promotes mobility.
The cashier's window should face north, the region of Kuber, the Lord of Wealth. Make sure the cash box is never empty.
The owner of the establishment should face east or north. Never sit facing south or west as it can lead to problems and losses. The cashier is most conveniently placed in the south-east.
The fortunate Swastik symbols should constantly be exhibited in your organisation. The phrases Shubh-Labh and Riddhi-Siddhi should be inscribed on one of the shop's walls.
Auspicious swastika symbols should be constantly displayed in your establishment. The verses Shubh-Labh and Riddhi-Siddhi should be inscribed on one of the walls of the establishment.
Every morning when you open your establishment light a lamp and burn incense and pray to God.
Try to make your shop customer friendly with Vastu guidelines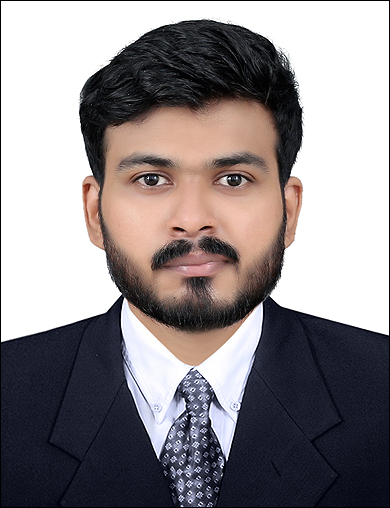 ADIL HUSSAIN
CONTENT WRITER & GRAPHIC DESIGNER
KMHP MARKETING REALTORS