Wall art and decoration are very important in making a new home more fashionable. Moving to a new house entails adjusting to a new way of life. You want your new life to be as easy and comfortable as possible. You also want your home to reflect your personal style and preferences. Hanging large-scale art on a monochromatic wall, curating a wall gallery with compact elegant frames, incorporating an accent wall, displaying a fabric, hanging mirrors, installing shelves, and painting a mural are just a few of the many wall art options available.
If you follow our step-by-step guide and work with a systematic approach you can be as effective and efficient as an interior designer and save money. A lot of money. Here's how to decorate your personal space
Choose and Stick to a Home Interiors Theme
When it comes to wall decoration or artwork at home, the first thing to consider is the theme. It is critical to choose a theme for your home interiors and stick to it throughout the decorating process. This is primarily due to the fact that no one wants to look like a jumble of patterns, colours, and designs. Today's most popular and in-demand themes include artistic, bohemian, Hollywood-inspired, classical, country, contemporary, Scandinavian, and retro.
Buy Wall Art You Like
You can add your personal touch to your surroundings to personalise and customise your space and make your house feel more like your home. Investing in a piece of oversized wall art of your choice is a great way to do so. It will not only represent your taste, but it will also command attention and set the tone. As a result, wall decoration can be both a focal point and a perfect backdrop. Highly detailed décor works well with contemporary interior design styles.
Establish a Decoration Budget
The best part about decorating your home is that you can tailor it not only to your taste but also to your budget. Although you can go as extravagant as you want, there are plenty of more affordable options as well. Not everyone can afford a Vincent van Gogh, Leonardo da Vinci, or Raja Ravi Varma painting. However, you can always find good copies of famous paintings that were inspired by the original. You'll also find some interesting pieces by lesser-known local artists. So, setting a budget before beginning home improvement projects is a good idea.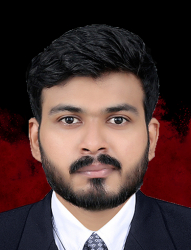 Latest posts by Adil Hussain
(see all)